BLET Rail Teamsters Rally in New Jersey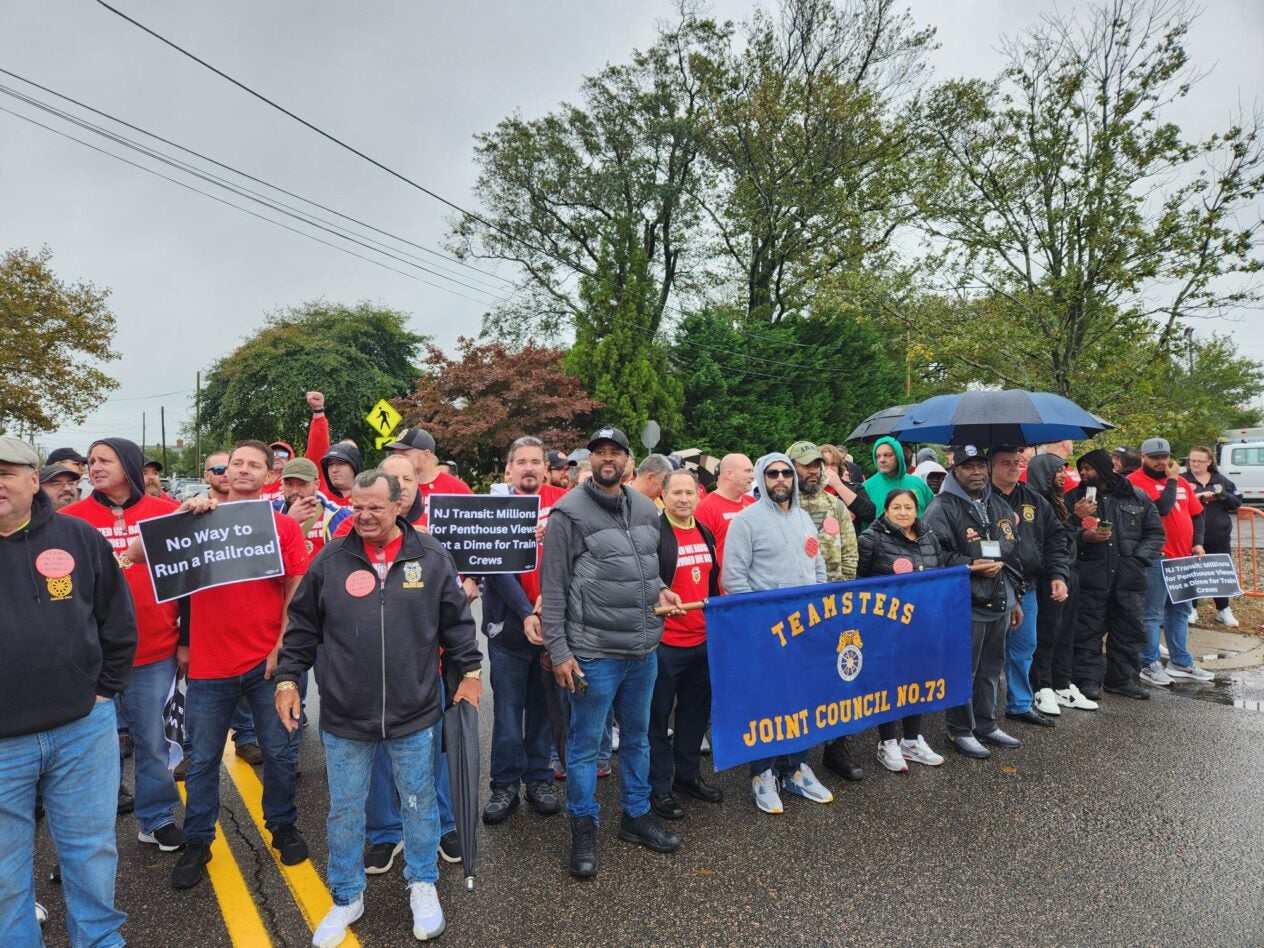 Teamsters Joint Council 73 Rallies in Solidarity with Rail Teamsters
(BAY HEAD, N.J.) —The Brotherhood of Locomotive Engineers and Trainmen (BLET) of the Teamsters Rail Conference crashed a 40th birthday celebration for NJ Transit with a protest rally on Saturday, Sept. 30. Roughly 150 BLET members were joined by Teamsters Joint Council 73 of New Jersey members in a show of union solidarity.
NJ Transit's locomotive engineers who kept the trains moving during the pandemic and continue to keep the transit system running haven't had a raise since 2019. The transit agency says it has limited resources, yet management recently announced that it would spend more than $440 million to lease new luxury office space.
The BLET is calling on NJ Transit to negotiate a fair contract for its members, including wages closer to what engineers earn at other commuter railroads. NJ Transit BLET members voted in September to authorize a strike.
"Millions for penthouse views and not a dime for train crews — this is no way to run a railroad," said BLET National President Eddie Hall. "We will do everything allowable under the Railway Labor Act to gain a fair and just contract for our members."
New Jersey is holding elections for members of the state senate and assembly next month.
"I hope every Teamster member in New Jersey asks those running for office if they support raises for the folks that keep the trains running or lavish office space for management," said Hall.  "Make your vote count. Support your union brothers and sisters at NJ Transit, by supporting elected leaders who support us."
« Previous
Next »