UPS Teamster Hero Jumps into Action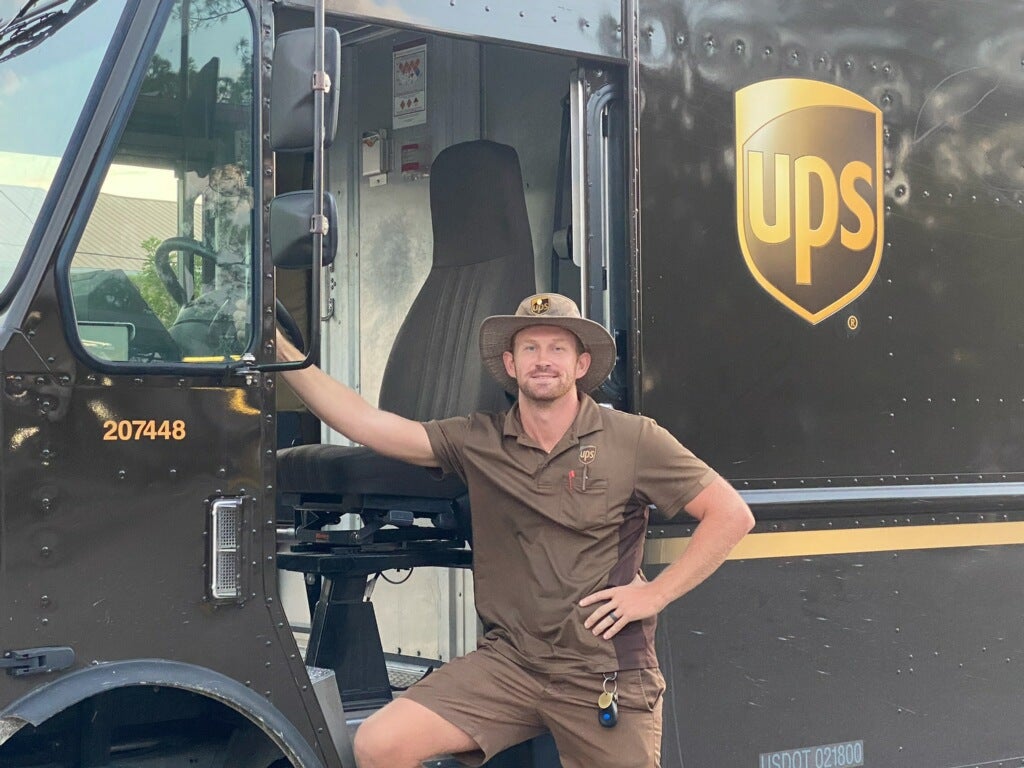 While Evan Scherer has delivered hundreds of thousands of packages during 10 years as a UPS package driver, he never delivered life-saving CPR to bring a man back to life. That changed on October 24.
Scherer, a member of Teamsters Local 79 in Naples, Fla., had just delivered a package to a customer's doorstep and was headed back to his truck when a distressed woman called out to him from the door.
"I know the company's policy about not going into homes, but she said her husband was unresponsive and needed help," said Scherer. "I followed her inside and saw the husband was lifeless and pale. He didn't look like he could be revived. He looked too far gone, but I had to try."
Scherer, who took CPR training 15 years ago when he worked for the school system, began doing chest compressions.
"Everything happened so fast. One minute I was getting back into my truck and next thing I know I'm on the floor with this guy, his wife is panicking, and I hear the ambulance sirens getting closer. My mind was racing but I thought maybe this guy is still here, so I told his wife to try to talk with him while I kept doing CPR," Scherer recalled.
When paramedics arrived, the man was still unresponsive. Scherer left the house and went back to his truck, unsure if the man would be resuscitated.
The next day, an officer with the Collier County Sheriff's Office went to the UPS building to let Scherer know that emergency responders were able to get a pulse after Scherer left, and it was thanks to his actions.
Sadly, the man's health was failing. He was kept alive on a breathing tube for a few days before passing.
"I happened to be delivering a package near the home two days later, so I stopped by to check in and that's when the man's daughter told me he had died. It was really unfortunate. They were upset but very grateful to me for what I did," Scherer said.
"We commend Brother Evan for his quick-thinking in a very high-stress situation," said Brian Rothman, President of Local 79. "Evan's heroic actions are a reminder of how courageous Teamsters are and how our members are trusted like family. Teamsters at UPS are part of the community. They are out there every day, going above and beyond to look out for neighbors. It's what Teamsters do."
« Previous
Next »