Aeromedical Services for Teamster Pilots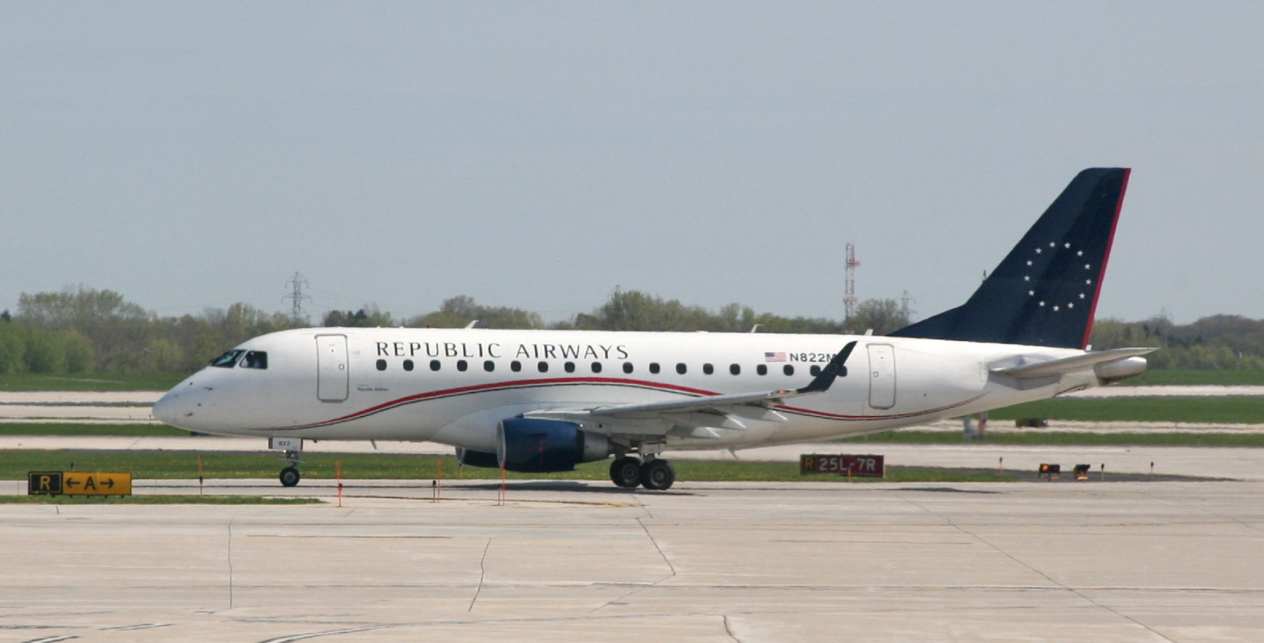 About Teamsters Aeromedical Care
The International Brotherhood of Teamsters Airline Division has partnered with Dr. Ian Blair Fries, M.D. to provide our pilot members with medical consultations specific to aviation, assistance in dealing with FAA medical certification issues, and fitness to fly determinations. Dr. Fries, a Senior FAA HIMS Aviation Medical Examiner, with practices in Vero Beach, Florida, and Brick, New Jersey, is available directly by phone.
Dr. Fries is an M.R.O. (Medical Review Officer) and S.A.P. (Substance Abuse Professional). His aviation practice focuses on Special Issuances, and pilots with complex medical histories. He assists pilots with alcohol and substance problems recover and return to the cockpit. He has been a Teamsters aeromedical consultant for several decades. He learned to fly while serving in the United States Air Force, where he was a Flight Surgeon. He has 7,000 hours as pilot-in-command and 20 years in TBMs, currently a flying DAHER TBM 940. He teaches AMEs at HIMS Program Courses and has served as a member of the FAA/ALPA HIMS Advisory Board. He is Chairman of the AOPA Board of Aviation Medical Advisors.
Dr. Fries trains pilots concerning hypoxia and the use of oxygen and pressurization equipment. An aviation writer, frequent aviation speaker and consultant for several aircraft and avionics companies, he holds ATP, CFII, and Learjet type ratings.
Before requesting an appointment with Dr. Fries, please review our Frequently Asked Questions. If your issue is not covered in our FAQs, you can request an appointment via your local union:
Teamsters Local 357

Teamsters Local 618

Teamsters Local 769

Teamsters Local 955

Teamsters Local 986

Teamsters Local 1224

Teamsters Local 2118

Teamsters Local 2750
(317) 644-1405

(314) 426-4618

(305) 642-6255

(816) 923-3500

(626) 350-9860

(937) 382-0201

(442) 888-4650

(717) 727-2750
Frequently Asked Questions
What is the difference between a Class I and II physical examination?
There is no difference in the FAA physical examination. The term depends on the age of the applicant at the time of the exam. If the applicant is under the age of 40 at the time of the examination a Class I certificate is valid for one year; if over the age of 40 it is six months and then six months as Class II. Class II exams are good for one year no matter the age of the applicant. Class I applicants (not Class II) require an electrocardiogram at age 35 and then annually after 40. There are other minor differences in medical requirements between Class I and II, but the decision regarding which class to choose is based upon the specific pilot and/or the employer's needs.
What is Special Issuance?
Special Issuance is a category of medical certification for pilots with certain disqualifying medical conditions. Many pilots fly with conditions that are technically disqualifying, but are stable enough that they can be issued a time-limited certificate under careful medical monitoring. Special Issuance certificates are time limited – often six months or a year – and require status reports from the treating physician forwarded to the FAA before a new medical certificate can be issued. The requirements for future consideration are spelled out in the pilot's Special Issuance authorization letter. Tests that the FAA requires may be more than those a treating physician feels necessary to monitor the condition or disease. It may be challenging for the pilot to convince their doctor, much less their insurance company, of the need for this additional testing. For pilots facing a Special Issuance, it is highly recommended they consult with their AME before making their appointment for an FAA physical examination. The pilot should have all of the required medical records in hand so their medical certification process is not held up.
What constitutes a violation of the DOT's drug and alcohol policies?
According to the FAA, a pilot or aviation worker in a position classified as safety sensitive has violated the drug and alcohol testing regulation – 14 CFR Part 120 – if the individual has "a verified positive result on a drug test; misused alcohol by having an alcohol test resulting in an alcohol concentration of 0.04 or greater, used alcohol while on-duty, or used alcohol pre-duty (eight hours prior to duty for a pilot); used alcohol within eight hours following an accident, or refused to submit to required testing."
What are the reporting requirements to the DOT?
There are a number of details you should know regarding the reporting requirements around an offense involving a DUI, substance abuse charge, motor vehicle incident or non-traffic conviction or arrest. Click here for more details.
How do I get re-certified after the DOT finds I violated their drug and alcohol policies?
You must meet with a qualified Substance Abuse Professional (SAP) and follow through on their instructions for obtaining re-certification. The FAA, however, will likely also require consulting a Human Intervention Motivational Study (HIMS) AME and additional demands beyond those imposed by the DOT. More on that process can be found here.
What happens if I get a DUI?
If a pilot is arrested for driving a motor vehicle (could be a ski mobile, boat, tractor, or golf cart, depending upon state regulations) under the influence (DUI), he or she must report this to the security division of the FAA within sixty days of a conviction or administrative action. This includes license revocation, attending alcohol classes, providing community service, etc. Alcohol-related offenses reduced to a lower offense (such as careless driving) and offenses expunged by the courts must also be reported. Each of the above and additionally any arrest, even without conviction, must be reported on the next MedXpress application. The AME is then required to assess whether the pilot might have a problem with alcohol. The AME may then issue a medical certificate if evidence supports this as an isolated episode of alcohol misuse only; however, if the pilot had a Blood Alcohol Concentration (BAC) of 0.15 or higher at the time of the incident, the BAC is unknown, the pilot refused BAC/Breathalyzer testing, or there is a history of two or more DUI arrests within the past decade and/or a lifetime history of three or more DUI arrests, the AME must defer issuance. If any of the aforementioned criteria are met, the FAA will require the applicant to undergo a substance abuse evaluation before further consideration. If the pilot is determined to have an alcohol abuse or dependency diagnosis, further assistance from a HIMS-designated AME will be necessary to facilitate Special Issuance consideration. Pilots should contact their AME well in advance of their exam to minimize certification delays in the event of a DUI.
What is HIMS?
Human Intervention Motivational Study (HIMS) is an occupational substance abuse treatment program, specific to pilots, that coordinates the identification, treatment, and return to work for affected aviators. It is an industry-wide effort in which managers, pilots, healthcare professionals, and the FAA work together to preserve careers and enhance air safety. To find out more about HIMS, click here.
Can I fly commercially if I am color blind?
Yes, but the imposed limitations depend on the severity of the color vision deficiency. If the applicant fails the color vision screening test during the AME exam, the certificate will state "not valid for night flight or by color signal." This gives the pilot the opportunity to at least fly daylight with intact radio communications (when required) until such time the applicant opts to take – and passes – the Operational Color Vision Test (OCVT). Most color-deficient pilots can pass the OCVT, and when they do, the FAA sends a letter to that effect, which means the pilot does not have to take a color vision screening tests at future flight physicals. The FAA also sends a corrected medical certificate with the color vision restriction removed.
Is there an approved medication list published by the FAA?
The FAA does not provide a detailed approved medication list. The FAA issues guidelines to AMEs regarding which medications are allowed and which ones are a source of concern. To read these guidelines, click here.
Do I have to disclose medications I occasionally take, if I'm not currently taking at the time of the examination?
This depends on the type of medication and whether or not the condition is acute or chronic. Medications for acute conditions, such as an infection several months earlier, that were successfully treated usually do not need to be reported. A medication (even an OTC drug) periodically used for a chronic medical condition should be reported, even if not being taken at the time of examination. If not sure, this is a good question to ask at the time of the examination.
The FAA sent me a letter requiring more medical information within 30 days, otherwise I might have my medical certificate revoked. What should I do if I can't obtain the records by then?
Respond to the FAA in writing within 30 days, and let them know you are attempting to gather the necessary documents. They will likely give you a thirty-day extension if requested.
Should my AME also be my personal physician?
Regulations do not preclude your personal physician from also being your AME. If your personal physician and AME are the same, understand your FAA examination is not a substitute for an annual physical or other regularly needed medical testing and care. These should continue independent of FAA certification.
FAA Med Xpress
The FAA MedXPress system allows anyone requesting an FAA Medical Clearance or Medical Certificate to electronically complete an application. Information entered into MedXPress is available to your FAA-designated Aviation Medical Examiner (AME) for review at the time of your medical examination. To begin your FAA Medical Application, click here.