Hoffa: Missouri Governor Sticks Up For Public Employees With Veto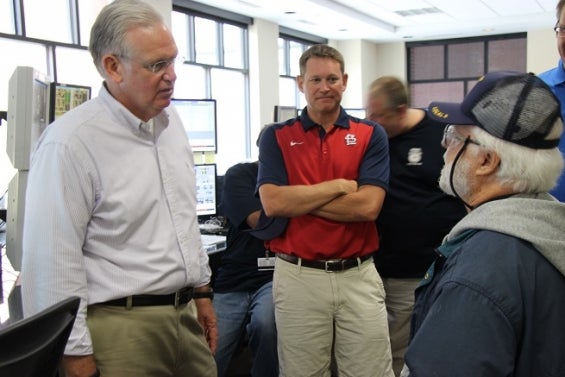 (WASHINGTON) – The following is a statement from Teamsters General President James P. Hoffa about the veto today of paycheck deception legislation by Missouri Gov. Jay Nixon (D) that would hamper the ability of unions to fully represent their membership in the state.
"Gov. Nixon has again stood up for everyday Missourians against corporate interests. Workers already have the ability to stop having dues withdrawn from their paycheck for political purposes. But by requiring public sector employees to opt-in annually, sponsors are looking to bog down the Teamsters and other unions in red tape.
"The Teamsters want to thank those who voted against this attack on working families. They displayed courage in the face of pressure from corporate special interests. Lawmakers need to keep the interests of their constituents in mind as the legislative process moves forward. After all, workers have a right to have a voice in what goes on in Jefferson City just like big business does."
Founded in 1903, the International Brotherhood of Teamsters represents 1.4 million hardworking men and women throughout the United States, Canada and Puerto Rico. Visit www.teamster.org for more information. Follow us on Twitter @Teamsters and "like" us on Facebook at www.facebook.com/teamster
-30-
« Previous
Next »