Uncategorized
Teamsters From N.J. Deliver Water to Flint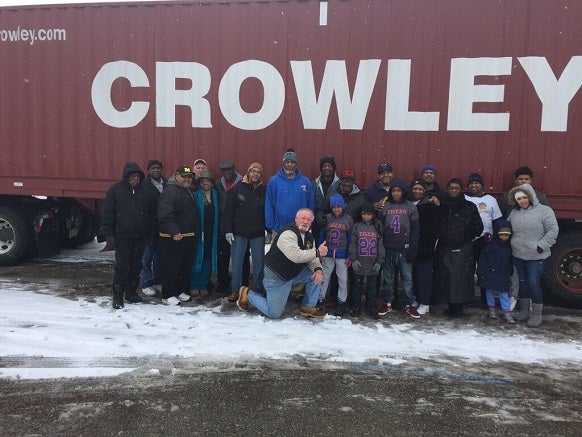 The residents of Flint, Mich., received an important delivery over the weekend. More than 53,000 cases of bottled water were delivered to the doorstep of a local church by Howard Wells, the president of Teamsters Local 676 in Collingswood, N.J., and Local 676 shop steward Dave Brisbin.
Local 676 teamed up with the Whitman Park Youth Football Program in New Jersey to help provide fresh drinking water to the people of Flint. The kids in the program collected the bottles of water, which were delivered in a tractor trailer provided by Crowley Trucking, a Teamster employer.
Wells and Brisbin drove more than 640 miles from New Jersey to Flint to deliver the much-needed water. They were met in Flint by some of the Whitman Park kids, as well as their coach, a Teamster shop steward, and they all worked together to unload the truck.
"When we got there, people were crying, thanking us. They were very appreciative," Wells said. "It's horrible what people are going through. They can't use the tap water."
Wells said the water delivery efforts will continue, and that the Teamsters are happy to continue helping Flint residents, as more donations come in.
Local 676 is just the latest to get involved in helping out Flint residents. Teamsters from Atlanta, Boston, Indianapolis, Allentown, Pa. and Grand Rapids, Mich. previously assisted in efforts to provide water.
« Previous
Next »