Uncategorized
Teamster Ed Harris Seeks San Diego Mayor's Chair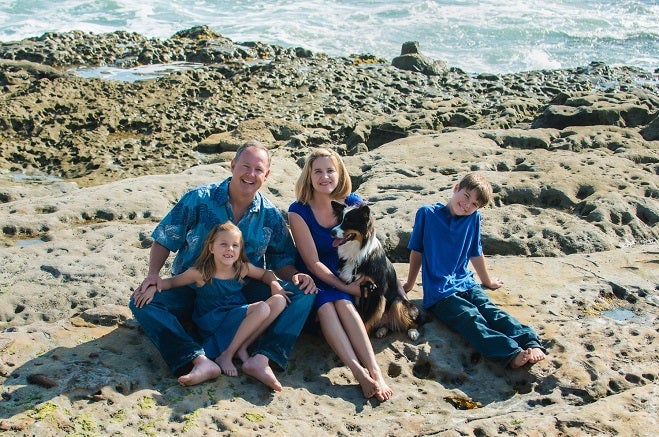 Move over, Marty Walsh. There's another unionist, Teamsters Local 911 activist Ed Harris, seeking a big-city mayor's job, in San Diego.
Walsh, a member of Laborers Local 223 and former president of the Greater Boston Building Trades Council, has been Boston's mayor since 2014. If Harris wins the San Diego post, he'd become its mayor next year, presiding over 1.3 million people.
Needless to say, Harris, the Democratic nominee facing incumbent Republican Kevin Faulconer and Democrat-turned-independent former state legislator Lori Saldana in the majority-Democratic city, has strong support from Teamsters in Southern California.
With a pledge of "Progress, not politics," Harris promises "to bring a real, activist mayor to City Hall to clean up a crumbling public service infrastructure," The Southern California Teamster said in a front-page endorsement. Harris is a sergeant in the city lifeguard service.
"Harris is a proven fighter against the conservative political establishment. He believes in, and has a record of, putting services to citizens first, along with public safety. He is the man to tackle and clean up San Diego's disgraceful 911 emergency system, with documented phone waits of over 10 minutes," the paper added.
If no candidate wins at least 50 percent of the vote on June 7, the top two advance to a runoff this November. Besides the top three, there are four minor candidates. There have been no public polls. Faulconer won the mayor's chair in a special election in 2014, and is thought to have his eye on the governor's chair in 2018 – an issue Harris and Saldana have raised.
Local 911 member Harris made his name as union organizer of the city's lifeguards and also as a former city council member.
The flak over the city's 9-1-1 system forced Faulconer to fire his emergency response coordinator in late May and bring in a replacement, just before the June 7 primary. Harris called that move "window dressing."
There's also been a wave of attrition among city public safety professionals, including police and the lifeguards, under Faulconer, Harris notes. And Faulconer has yet to take a stand on a new $1.2 billion business-backed football stadium. Polls show a plurality of voters oppose the $200 million subsidy that would be part of that plan.
A former Marine corporal for four years, the 50-year-old Harris is also challenging Faulconer's veto of an ordinance raising the city's minimum wage. Harris voted for the increase. After the veto, the council decided to put the increase on the ballot, too.
Press Associates, Inc., contributed to this report.
« Previous
Next »