Uncategorized
Nation's Capital Joins Jurisdictions with $15 Minimum Wage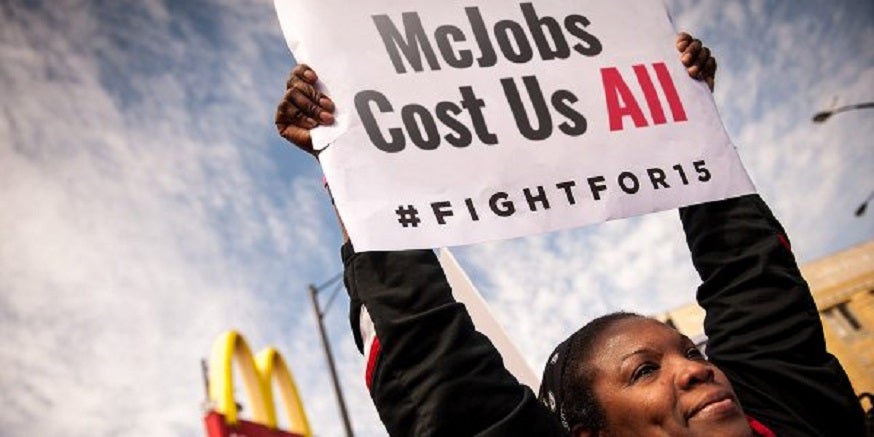 A $15 minimum wage, once considered a fantasy by many, is now on its way towards being a reality in the nation's capital.
Washington, D.C. added itself to the growing list of cities and states that raised their minimum wage to $15 an hour this week with its City Council unanimously approving a bill to raise the wage floor. D.C. Mayor Muriel Bowser has said she will sign the measure. It also raises the minimum wage for tipped workers – waiters and others – from $2.77 hourly to $5 hourly. Both raises will be done by 2020.
The vote is just the latest in the long fight for a more livable wage. Seattle became the first major city to pass legislation implementing a phase in of a $15 minimum wage in June 2014, and last month the U.S. Supreme Court assured it would stay in place.
Meanwhile, California and New York enacted laws earlier this year that begin the implementation of a $15 minimum wage, becoming the first states to do so. And other states like Connecticut, Massachusetts and New Jersey are also considering it.
The Teamsters have long sought such an increase. Last year, when legislation was introduced pushing for a $15 an hour federal standard, General President Jim Hoffa said millions of everyday Americans deserved such a raise.
"The economy depends on workers having money to spend," he said. "The current federal minimum wage doesn't provide it — higher salaries and union jobs do. If this nation is union strong, America will be stronger. Let's get America working!"
This grass-roots movement is gaining steam in part because it finally has the attention of political leaders. As candidates hit the campaign trail ahead of the November elections, they see the state of hard-working Americans. They are struggling due to low wages even as the nation is seemingly rebounding from its past economic woes.
Will this be the year that elected officials from coast-to-coast take this war against poor wages seriously? Results at the ballot box will be affected one way or the other.
« Previous
Next »