Uncategorized
Ariz. Lawmaker Touts Teamsters' Role in Crafting Policy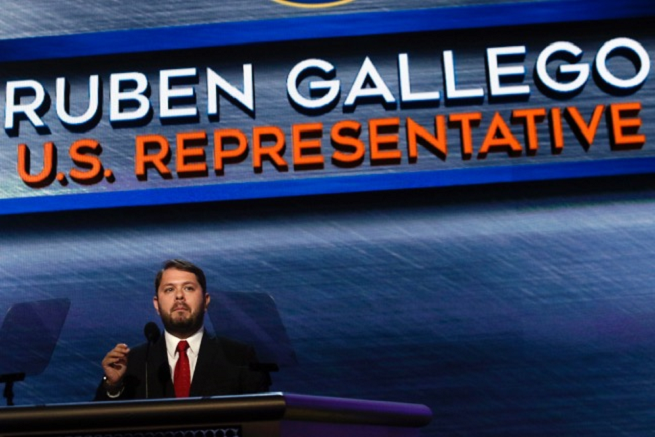 LAS VEGAS — Unions like the Teamsters are seeing their popularity grow with the public and have a real opportunity to shape the national agenda in the years to come, an Arizona congressmen said today during the International Brotherhood of Teamsters' 29th International Convention.
Rep. Ruben Gallego (D-Ariz.) told thousands of attendees the Teamsters play an essential role in making sure policy concerns for everyday Americans are heard and considered on Capitol Hill. And that's needed, he added, as many are too happy to stick with the status quo.
Unions, he said, have continually provided a pathway for workers to earn fair wages and benefits.
"We should be looking at labor to build a true middle class," the freshman lawmaker said. "They are taking people who want to do the right thing and training them for real middle-class jobs."
But to maximize those opportunities, Congress needs to reject things like the proposed Trans-Pacific Partnership (TPP). Gallego stood tall in the unsuccessful effort to stop fast track, which will allow a quick up-or-down vote on the 12-nation Pacific Rim trade deal.
"It has never made sense to me why we keep stacking the deck against America workers, and it never will," he said. And he promised similar resolve in the effort to defeat TPP.
Gallego also called for an increased focus on pro-collective bargaining policies, as well as education as a way to lift up the fortunes of younger people.
"My message to you is to think bold and act bolder," he said.
« Previous
Next »