Drivers at XPO Logistics in Aurora, Illinois Seek Teamster Representation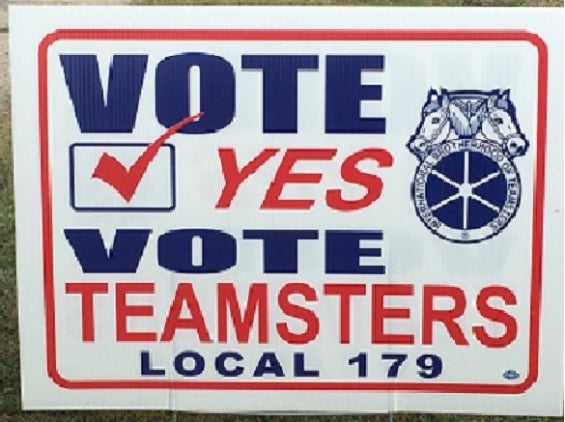 (Washington, D.C.) – Drivers at XPO Logistics in Aurora, Ill. filed for Teamster representation today, the latest action by workers across the United States who are banding together to fight for fair treatment at one of the largest transportation and logistics companies in the world.
The 72 drivers at the former Con-way Freight are planning to join workers in Miami; Laredo, Texas; and Vernon, Calif. who have already formed their union with the Teamsters.
"The XPO workers' fight for justice and a more secure future continues to gain momentum," said Tyson Johnson, Director of the Teamsters Freight Division. "The freight workers at XPO in Aurora are united and strong and are focused on improving their lives."
"The workers reached out to us because they are tired of being mistreated by this multinational corporation that puts profits over its hardworking employees," said Tom Flynn, President of Local 179 in Joliet, Ill. "We look forward to standing shoulder-to-shoulder with these workers to help them improve their lives and to get the respect and dignity they deserve."
Port, freight and warehouse workers at XPO are coming together across the country in their fight for a more secure future. The Aurora workers are seeking affordable and decent health care, retirement security, better working conditions and respect and dignity on the job. XPO is the second-largest freight brokerage provider and second-largest less-than-truckload carrier in North America.
Founded in 1903, the International Brotherhood of Teamsters represents 1.4 million hardworking men and women throughout the United States, Canada and Puerto Rico. For more information, please visit www.teamster.org.
« Previous
Next »