Uncategorized
Construction Jobs Amongst Nation's Most Dangerous, 2015 Stats Show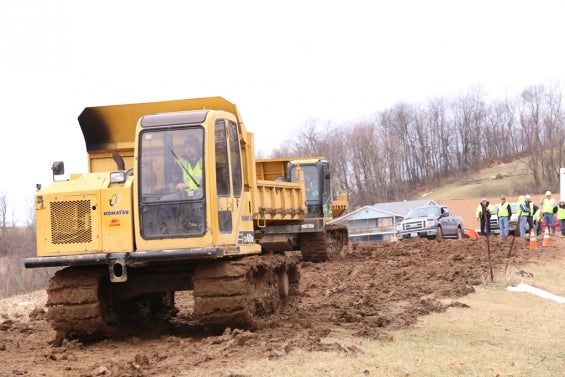 If you want a relatively safe job from injury and illness, don't work in a nursing home, a hospital or in construction, the latest federal data show.
That's because the Bureau of Labor Statistics reports those three industry sectors had the highest rates of job injuries and illnesses last year.
Some 2.9 million private sector workers suffered job injuries and illnesses which caused them to miss time last year, down 48,000 from the year before. And 752,600 state and local government workers, out of a total of 18.4 million, missed time due to injuries and illnesses.
Overall non-fatal job injuries and illnesses declined slightly from 2014 to 2015 in the private sector, the Bureau of Labor Statistics reported, to three injuries or illnesses per 100 full-time workers last year, down from 3.2/100 in 2014. But there are several caveats.
One big one is the injury rate for those three leading sectors: One of every eight nursing home workers (12.1 injuries/100 workers) was hurt on the job, as were one of every 12 hospital and construction workers.
Another is that working for local government is 70 percent more hazardous than working for private industry. Of local workers, 5.1/100 were injured on the job in 2015, compared to 3.7/100 for state workers and 3/100 overall. Including those government workers in the national data pushes the U.S. overall rate to 3.3 injuries per 100 workers.
BLS said the job mix may be a reason: Local governments employ fire fighters, police, nurses and teachers, among others. Nurses and first responders are more likely to be injured.
There was no particular pattern in the 2015 data on which states had higher rates of job injuries and illnesses. Top ailment rates were in Maine (4.8 injuries and illnesses/100 workers), Vermont (4.6/100), Washington state (4.4/100) and Montana (4.3/100). The lowest rates were in D.C. (1.6/100), Louisiana (1.9/100), Texas (2.3/100) and Virginia (2.4/100).
Press Associates, Inc. contributed to this report.
« Previous
Next »