DHL Workers United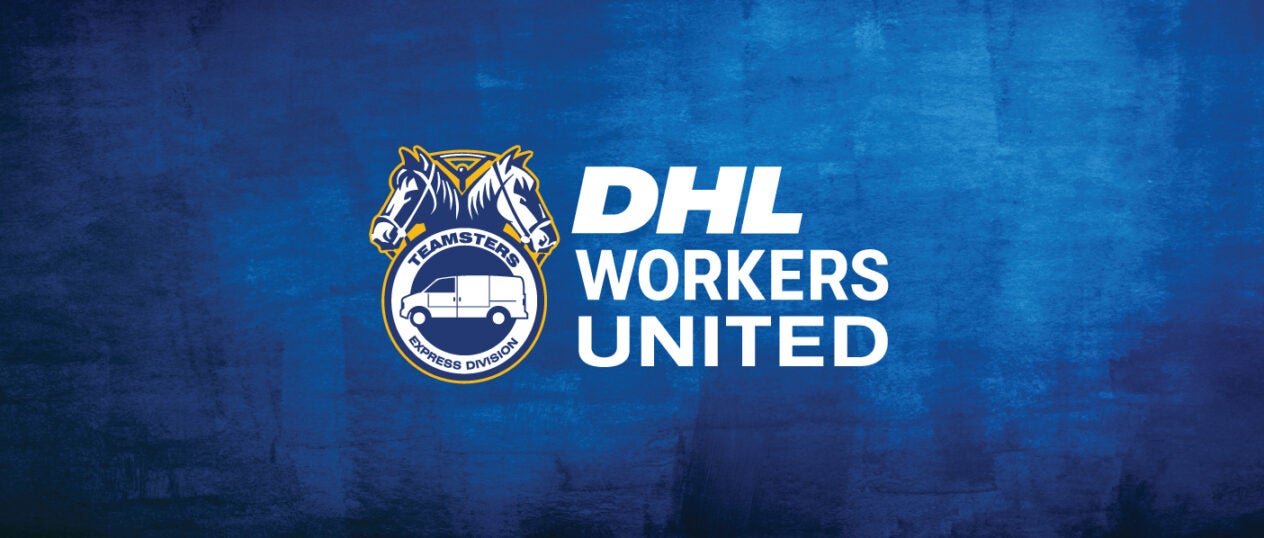 IT'S TIME TO DEMAND OUR WORTH AT CVG!
For years, DHL workers at the CVG Airport have worked without a union voice on the job. 2022 is our opportunity to join with thousands of DHL workers across the country who have improved their working conditions as Teamsters.
From coast to coast, Teamsters at DHL have secured on-the-job respect; fair wages; affordable health care coverage; seniority and job protections that reward their dedication to the job for them and their families. Now it's our turn to win the same in Northern Kentucky and Ohio!
Join Us!
Sign Up Below to Learn More
About Our Campaign
There are approximately 1,500 DHL workers at the CVG Airport seeking representation with Teamsters Local 100. There's strength in numbers. By building our union with the Teamsters, DHL workers in Northern Kentucky and Ohio will join thousands of workers in the DHL System—and some 300,000 workers in the package-sort-delivery industry—who are proud Teamsters.
The Teamsters will give us the voice we need to demand our worth at DHL. When we vote to form our union with Local 100, we will negotiate as equals with DHL for things that matter to us and our families.
Teamsters at DHL have made real improvements at work. In locations across the country, the Teamsters have negotiated strong contracts that provide DHL workers with:
Significant wage increases.
Solid work rules that are in writing.
A fair procedure to handle workplace disputes.
Affordable health insurance coverage.
Retirement security.
The backing of the strongest union in North America that represents workers in the shipping, warehouse, delivery, airline and rail industries—including thousands of DHL Teamsters nationwide.
We have the opportunity to make a decision that will impact our futures in a profound way. Together, as Teamsters, we'll stand strong to secure the workplace that we deserve.
Who's Doing Better? There's No Comparison. It Isn't Even Close.
DHL workers doing the same job—with the same responsibilities, for the same company—are clearly doing better as Teamsters.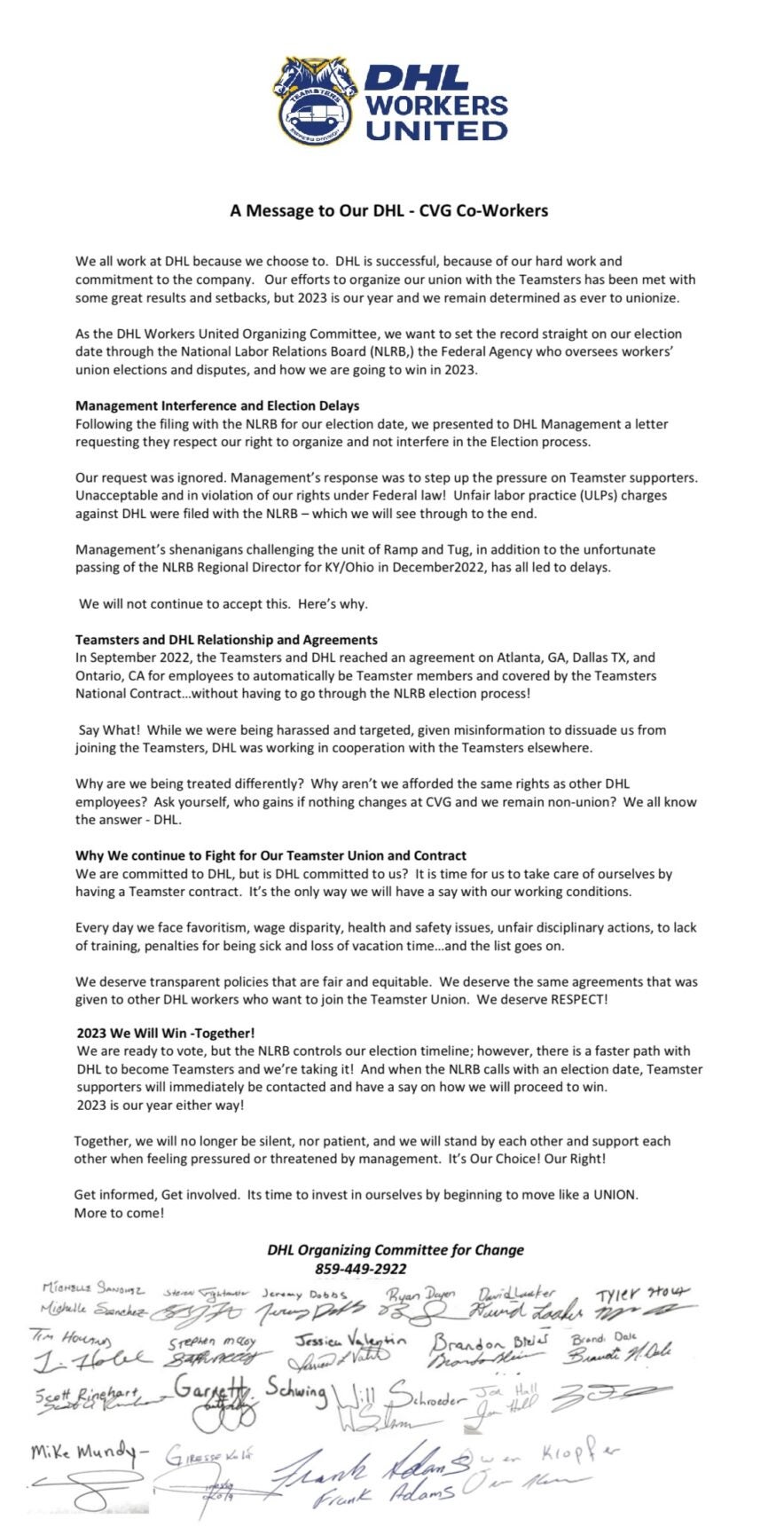 Teamsters Represent DHL Workers Across the Map
Throughout North America, DHL workers are doing better as Teamsters. Below is a map of Teamster-represented locations in the U.S. and Canada.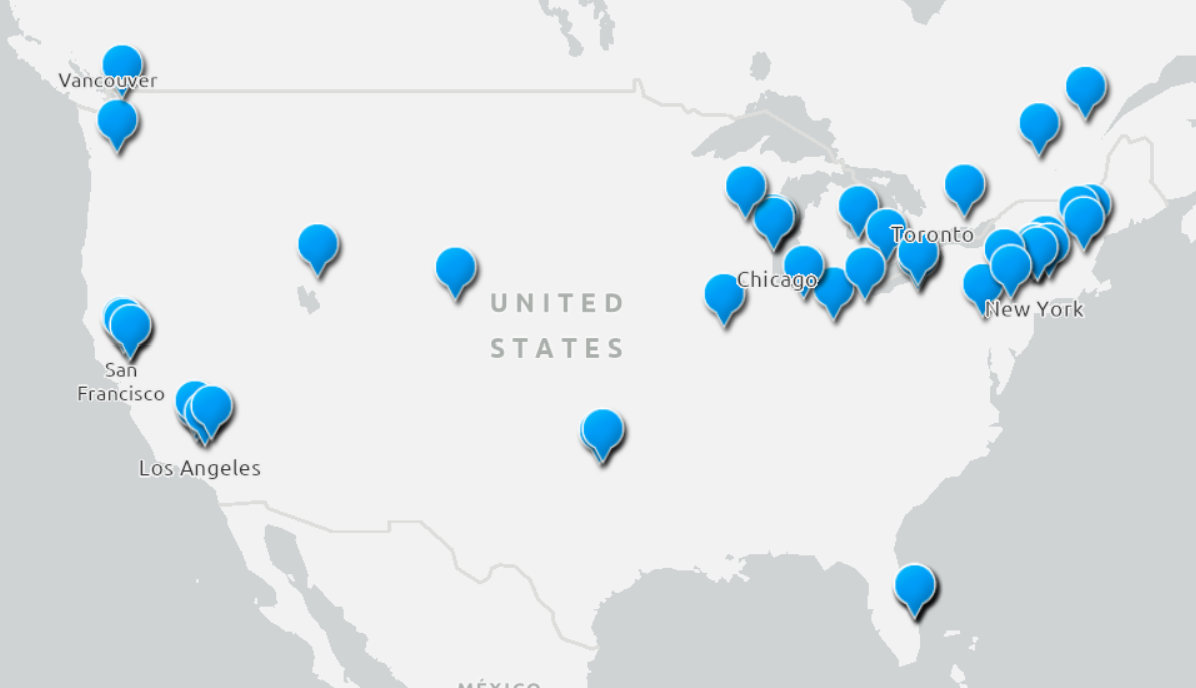 JOIN US!
DHL Teamsters support CVG workers' organizing campaign in Cincinnati. They know the union difference firsthand and encourage you to stand strong to win a voice on the job.