Uncategorized
WCCUSD: Classified School Employee Training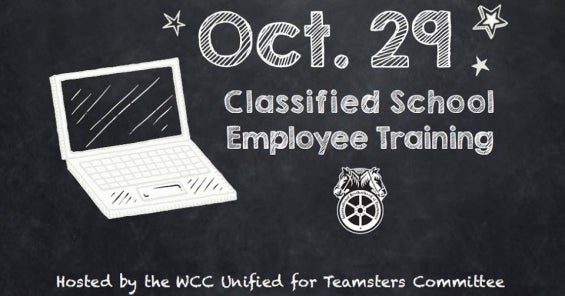 Join us for a special training with attorneys from Beeson, Tayer and Bodine. All WCCUSD classified employees working in Paraprofessional, Office and Technical Services and General Service, Maintenance and Operations positions are welcome.
Come and learn about your rights as public employees working in the education sector.
This training is hosted by the WCC Unified for Teamsters Committee and is free of charge.
« Previous
Next »