Uncategorized
Higher Wages Continue to Win at Ballot Box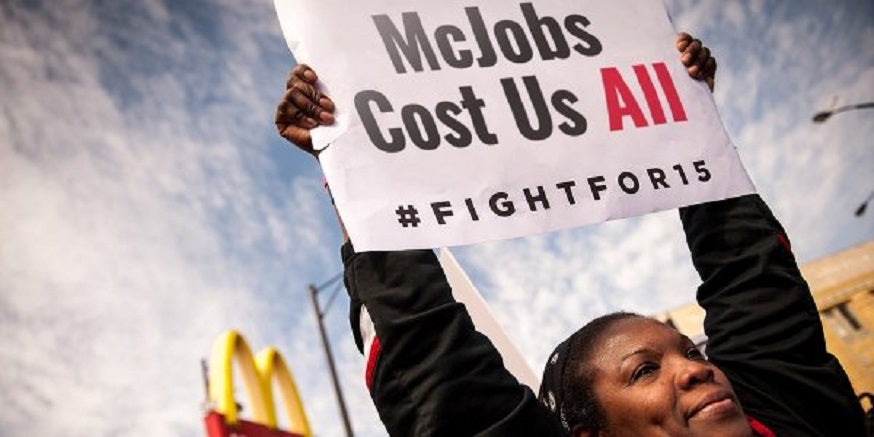 Yesterday was good news for workers seeking higher wages. Voters in four states approved ballot initiatives that will raise the wage floor, continuing a successful push that has been going on in cities and states over the last several years to close the income inequality gap.
As part of the measures, Washington state will raise its minimum wage to $13.50 by 2020. Meanwhile, Arizona, Colorado and Maine will raise their rates to $12 an hour over the same period of time. The Arizona and Colorado measures will also grant workers paid sick leave.
It is fitting that Washington state was involved in such a vote yesterday. Seattle became the first major city to pass legislation implementing a phase in of a $15 minimum wage in June 2014, and last May the U.S. Supreme Court assured it would stay in place. Meanwhile, California and New York enacted laws earlier this year that begin the implementation of a $15 minimum wage, becoming the first states to do so.
The Teamsters have long sought such an increase. Last year, when legislation was introduced pushing for a $15 an hour federal standard, General President Jim Hoffa said millions of everyday Americans deserved such a raise. But it takes more than just minimum wage hikes.
"The economy depends on workers having money to spend," he said. "The current federal minimum wage doesn't provide it — higher salaries and union jobs do. If this nation is union strong, America will be stronger. Let's get America working!"
Workers, though, play a very important role. They showed it last summer when they came together in Richmond, Va. to rally for pay increases. They showed it yesterday at the ballot box. And they need to show it going forward as well.
« Previous
Next »