Teamster Pilots At Amazon & DHL Contractor AAWW Voice Growing Frustration With Contract Delays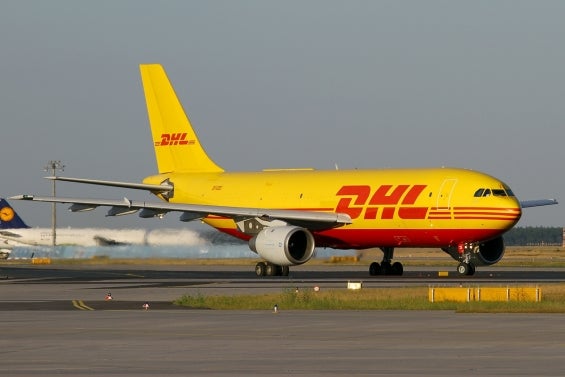 (WILMINGTON, Ohio) – Days after pilots at DHL and Amazon contractor ABX went on strike, hundreds of pilots at AAWW – DHL's largest cargo contractor and Amazon's newest one — say their company does not have enough pilots to meet clients' needs and are looking for work at other airlines because their employer refuses to come to an industry-standard contract agreement that will address staffing shortages. The looming mass departure is revealed in two new surveys of current and former pilots at Atlas Air and Southern Air – subsidiaries of Atlas Air Worldwide Holdings (AAWW) – released December 7 by their union, Airline Professionals Association, Teamsters Local 1224. Earlier this year, pilots at Atlas, Southern, ABX Air and two other cargo carriers that fly for DHL voted with 99 percent support to strike should it become necessary.
The vast majority of pilots voiced concern in the survey with 88 percent of surveyed Atlas Air pilots saying their carrier does not have enough pilots to meet the long-term needs of Amazon and DHL. Sixty-five percent of surveyed Atlas Air pilots and 71 percent of surveyed Southern Air pilots are planning to apply to another airline in the coming year.
AAWW recently signed an agreement with Amazon to fly 20 planes for the e-commerce giant's new air delivery operation – Prime Air – by 2018. The other airline responsible for Prime Air flying, ABX Air, is already seeing severe service disruptions due to understaffing. Citing concerns around short-staffing and their ability to meet customer demand, 250 ABX Air pilots went on strike at the end of November, grounding more than 75 flights and creating what Fox Business called a "rocky start" for Prime Air.
"When ABX Air pilots went on strike, Amazon and DHL finally had to confront how staffing issues at their contracted airlines impact their business," said Robert Kirchner, an Atlas pilot and Executive Council Chairman of APA Teamsters Local 1224. "Short staffing is an issue at all of the contracted airlines. It has become common conversation in the cockpit of AAWW planes to compare notes on who's applying to FedEx, who's applying to UPS and who's applying to passenger airlines for better pay and benefits. We are already stretched thin, and if we keep losing skilled pilots because AAWW refuses to agree to a competitive contract, our customers will see more delays this holiday season."
More than half of Atlas Air and Southern Air pilots – 1,040 out of about 1,700 – completed the current pilot survey; 65 former pilots from the two carriers completed the exit survey. The surveys were conducted online by the pilots' union, Teamsters Local 1224. The union regularly surveys its members to ensure that ongoing bargaining efforts are in line with the interests of its membership. The former and current pilot surveys were open from early August and mid-September, respectively, until mid-October.
The vast majority of AAWW pilots looking for other jobs are looking at FedEx and UPS, major delivery companies that offer competitive contracts with industry-standard pay and benefits, and that Amazon is relying on less and less with the Prime Air venture. The majority of pilots who left Atlas Air and Southern Air say their primary reason for leaving was related to pay; and the majority of current pilots who are planning to leave cite pay and work rules as reasons for departing.
Citing the growing concerns confirmed in the survey, AAWW pilots and their families will protest Wednesday outside the headquarters of Amazon in Seattle and DHL Express in Fort Lauderdale. In both cities, dozens of pilots will be marching in front of the companies' headquarters holding signs reading, "Santa won't deliver on time without us" and "Amazon and DHL pilots ready to strike."
Pilot resignations would make it increasingly challenging for AAWW to live up to agreements with Amazon and long-time customer DHL. The pool of new and experienced pilots is shrinking industry-wide due to a pilot shortage. The pilot deficit will soar to 15,000 by 2026, according to the University of North Dakota's Aviation Department. At the same time, Atlas Air is losing more and more pilots: the carrier went from losing 48 pilots in 2013 to losing 150 in 2016, according to attrition data compiled by the pilots' union.
Additional key survey findings:
• Seventy-six percent of surveyed Atlas Air pilots and 82 percent of surveyed Southern Air pilots say they are likely to leave their carriers if the new contract does not meet their expectations.
• Ninety-one percent of surveyed Atlas Air pilots and 87 percent of surveyed Southern Air pilots are concerned that their carriers are not able to recruit and retain experienced pilots.
• Forty-eight percent of surveyed former Atlas Air pilots and 46 percent of surveyed former Southern Air pilots say they would have stayed if contract negotiations were completed.
• Less than three percent of combined current Atlas Air and Southern Air respondents say they are satisfied with their pay and benefits, and less than one percent of pilots at both carriers believe their pay and benefits meet industry standards.
• Over 91 percent of surveyed current pilots say there is low morale at their carriers and do not believe their employers want to reach an agreement on a contract that would improve pay, benefits and working conditions.
• Sixty-four percent of surveyed former Atlas Air pilots and 85 percent of surveyed former Southern Air pilots say they would not recommend their former airline to other pilots as a good place to build a career.
• Ninety percent of surveyed former Atlas Air pilots and 70 percent of surveyed former Southern Air pilots say their former carrier's pay and benefits are significantly worse than those at other airlines that fly the same type of aircraft.
"As professional pilots, our top priority — second only to safety —  is making sure our customers get their deliveries on time, and that's why we are so concerned about the direction of our airline," said Teamsters Local 1224 President and Atlas Air captain Daniel C. Wells. "I've already seen a number of pilots leave Atlas for better opportunities at other carriers, and this exodus has only started. If Atlas doesn't get serious soon about settling an industry-standard contract that will attract and retain pilots, many more will follow. The results could be devastating for Atlas's safety, bottom line, shareholders and most of all, our customers. The current path will lead to disruptions as pilots at Atlas, ABX and other airlines are growing increasingly frustrated with the legal maneuvers and delays in contract negotiations."
In an industry lacking an adequate number of pilots, retention is critical to the financial stability and success of airlines. Republic Airways filed for bankruptcy in February in part because of its pilot shortage. In recent history, settling a fair contract has proven to create stability for other airlines. At Republic, for example, the pilots' union reports that the attrition rate was cut in half within a very short period of time after the airline came to an industry-standard contract agreement with its pilots in October 2015.
AAWW, which recently acquired Southern Air, is attempting to force Atlas and Southern pilots to merge the Atlas Air contract with Southern Air's concessionary contract, a contract that was negotiated during bankruptcy and falls far below industry standards. According to a comparison study conducted by Teamsters Local 1224, AAWW pilots are paid considerably less and work much longer hours than pilots who fly for UPS or FedEx. Pilots at Atlas and Southern are forced to fly long hours with minimal rest time in between flights, leading to dangerous fatigue. AAWW has refused to bargain fairly with pilots, and the two parties recently entered federally mediated contract negotiations.
Founded in 1903, the International Brotherhood of Teamsters represents 1.4 million hardworking men and women throughout the United States, Canada and Puerto Rico. Visit www.teamster.org for more information.
« Previous
Next »