Uncategorized
Today's Teamster News For December 7, 2016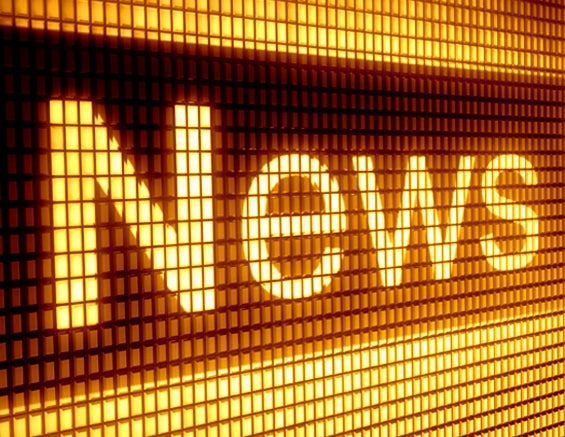 TEAMSTERS
Hoffa: TPP's Defeat is a Win for Workers Detroit News …The U.S. is entering a new era with a new president. And the Teamsters will roll up our sleeves and continue to create an economy that works for all Americans trying to get ahead and provide for their families here in Michigan and across the country. Right after the election, federal authorities announced they were pulling the plug on the Trans-Pacific Partnership (TPP), a 12-nation Pacific Rim trade deal that was set to ship thousands of jobs overseas and drive down wages at home…
Global Unions Stand with Teamsters, Condemn XPO's CEO Incentive Plan Teamster.org …Forty-five leaders of 15 labor unions in Europe that represent workers at XPO Logistics workers in nine countries agreed to condemn a plan this week that could give XPO CEO Bradley Jacobs a windfall stock award worth $110 million at current stock price levels. The support came during the global union federation ITF's week-long conference in Brussels…
As Seattle Uber Drivers Try to Unionize, the Company Doubles Down on a Scare Campaign The Stranger …Drivers who support unionizing—along with Teamsters Local 117, the union that hopes to represent them—say Uber's tactics are misleading and designed to scare drivers. The company's repeated raising of questions about "flexibility," they say, is a distraction from the real reasons they want to organize, including low pay…
Dyersville starts negotiations with Teamsters Dyersville Commercial …The Dyersville City Council has agreed to enter into negotiations with Teamsters Local 120. The negotiation will involve the collective bargaining agreement between the city and the Police Department. Several weeks ago, the Council reviewed the Teamsters' initial offer, and during Monday's meeting submitted a counter offer…
Retired Teamster member has been walking the line for Local 688's Schnucks boycott over 5 months Labor Tribune …For 153 days and counting, Garrick, 72, a retired member of Teamsters Local 600, has shown up every day at the Schnucks store at 1160 Shackelford in Florissant to spread the word and remind shoppers of the Teamsters Local 688 boycott over the firing of 201 Teamsters Local 688 warehouse workers…
GLOBAL LABOR & TRADE
Kenya striking doctors tear-gassed as patients 'walk out' BBC …Police have fired tear gas to disperse hundreds of doctors striking in the Kenyan capital Nairobi. The medics, wearing white gowns and surgical caps, were demanding the government honour a 2013 deal to increase salaries. Dozens of mental health patients were said to have walked out of a hospital in Nairobi during the strike. Officials say the action is premature and negotiations should continue.
Pakistan: Rice mills in Larkana shut as workers go on strike DAWN …A large number of rice factories workers, after their unproductive talks with rice millers on enhancing wage, took to the streets of the city on Saturday after announcing an indefinite strike at 42 mills. Led by Rice Factories Labour Union president Qadir Bakhsh Kurd and Rice Mills Workers chairman Abdul Aziz Abbasi, the participants marched from Labour Colony to Jiannahbagh gate, where they held a demonstration…
TPP May Be Dead – But Its Impact Lingers IP Watch …Despite the Trans-Pacific Partnership (TPP) being – to all-intents-and-purposes – dead in the water, pursuit of some of the most egregious objectives of the corporate interests driving the TPP agenda rolls on. Pharma is persisting in its push for countries to adopt not just TRIPS-Plus, but in some cases even TPP-Plus intellectual property rules – presumably groundwork for the later emergence of a 'son-of-TPP' agreement…
U.S. trade gap widens as exports of soybeans, other products drop Reuters …The U.S. trade deficit recorded its biggest increase in more than 1-1/2 years in October as exports of soybeans and other products fell, suggesting trade would be a drag on growth in the fourth quarter. The Commerce Department said on Tuesday the trade gap rose 17.8 percent, the largest increase since March 2015, to $42.6 billion…
Protesters against austerity clash with police in Rio Daily Mail …Police and protesters clashed outside the Rio de Janeiro state legislature Tuesday during a demonstration against government austerity measures being discussed by lawmakers. Protesters threw homemade grenades and shot rockets toward the assembly, and police responded with rubber bullets and tear gas…
Greece rejects calls to extend austerity past 2018 DW.com …Greece welcomed the eurozone's offer of short-term debt relief on Tuesday, but urged Germany and the International Monetary Fund (IMF) to abandon their demands for harsher austerity once its bailout program expired in 2018. Athens was "determined to pursue negotiations" still ongoing with eurozone countries and the IMF but "refuses to accept measures concerning post-2018″…
STATE & LIVING WAGE BATTLES
Illinois: judge blocks administration from imposing contract on AFSCME State Journal-Register …A St. Clair County judge has issued a temporary order blocking the administration of Gov. Bruce Rauner from imposing contract terms on the American Federation of State, County and Municipal Employees union. Judge Robert LeChien issued the temporary restraining order Tuesday and said the administration had to rescind any contract provisions it has already implemented…
Ohio lawmakers use Petland bill to ban cities from upping minimum wage Columbus Dispatch …A bill that started out ensuring cities couldn't limit where pet stores purchase puppies grew Tuesday to also block cities from raising their minimum wages. The House Finance Committee added an amendment blocking cities from imposing minimum wages higher than the state's rate, which will go to $8.15 next year….
New York is bringing solar power to the masses Think Progress …In 2015, Governor Cuomo approved the Shared Renewables Initiative to expand access to clean energy. The initiative enables renters, homeowners and businesses to set up shared solar projects. Community solar projects can take several forms: One variety is community group purchasing, where a group of homeowners or businesses jointly hire a solar firm to install panels on their roofs…
North Carolina: how the charter school industry is hijacking public education Salon …North Carolina is one of the many states providing public schools less funding per student than in 2008, according to the most recent analysis conducted by the Center on Policy and Budget Priorities. Schools remain below 2008 funding levels despite having to educate nearly 76,000 more students, according to a recent analysis by left-leaning advocacy group NC Policy Watch…
New Jersey Will No Longer Collect Loans From Families of Dead Students Truthout …New Jersey Gov. Chris Christie on Monday signed into law a bill requiring the state's student loan agency to forgive the loans of borrowers who die or become permanently disabled. Last July, an investigation from ProPublica and The New York Times found that New Jersey's student loan agency aggressively sought repayment of loans…
U.S. LABOR
Union Leaders Cautiously Optimistic About Sale of FairPoint to Illinois-Based Consolidated Communications NH Labor News …Leaders of unions representing telecom workers in Maine, New Hampshire, and Vermont responded to the announcement by Consolidated Communications Holdings Inc. that it plans to purchase FairPoint Communications in 2017. "It's clear that the ill-advised sale of Verizon to FairPoint in 2008 has had a profound negative impact on workers and consumers in Northern New England," said Peter McLaughlin, Business Manager of IBEW Local 2327 in Maine…
Bank of America to give lowest-paid employees a raise, Moynihan says Charlotte Observer …Bank of America CEO Brian Moynihan announced Tuesday the Charlotte-based company will raise wages for its lowest-paid workers to $15 an hour, the latest big bank to make such a move. Moynihan briefly discussed the plan at an industry conference in New York but did not provide further details…
Ohio Democrat vows to stall Senate work unless mine workers get relief USA Today …More than 15,000 retired coal miners will lose their health insurance if Congress doesn't act before the end of the year, but lawmakers remain deadlocked over a 12-page bill to address the problem. On Monday, Sen. Sherrod Brown vowed to hold up Senate action on a bevy of unrelated legislation until the mine workers' plight is addressed…
American Apparel warns 3,500 Southern California workers of possible layoffs LA Times …American Apparel has told nearly 3,500 employees in Southern California that they may lose their jobs in January depending on the outcome of a likely sale to Canadian clothing maker Gildan Activewear. The maker of colorful basics, which in November filed for bankruptcy for the second time, has notified workers at three American Apparel production facilities that they could be laid off Jan. 6…
Who gets hurt when part-time work becomes the new normal Washington Post …Since the recession, people are working again, but their jobs just aren't good enough. Often, it's because they're forced to work part-time, and their employer won't give them enough hours to make ends meet. "What we hear in the field a lot is that people are hired with the assumption, if not promise, that they'll get full-time hours," said Lonnie Golden, an economics professor…
Report: still falling short on hours and pay EPI …An ongoing structural shift toward more intensive use of part-time employment by many employers is driving the elevated rate of involuntary part-time work. Over six years into an economic recovery, the share of people working part time because they can only get part-time hours remains at recessionary levels…
Men still earn more than women with the same jobs CNBC …An unpleasant truth: Women still earn less than men for doing the same job. And while income inequality between men and women has shrunk, it remains stubbornly persistent and is prompting more workers to look for other jobs. Overall, a woman makes about 76 cents for every dollar a man does nationwide, according to a new study by salary-tracking website PayScale…
SOCIAL JUSTICE & OTHER NEWS
Hundreds of women and children are released from Texas immigration detention facilities LA Times …More than 400 women and children have been freed from two Texas immigration detention facilities after a federal judge found the sites unsuitable for holding children, sending families into a wet, frigid December night while migrant advocates scrambled to provide shelter, food and emergency care…
7 things about the Black Lives Matter policy platform you probably didn't know Mic …Black Lives Matter isn't just a saying, it's a movement. But it's also part of a larger umbrella of organizations that have come together as part of the Movement for Black Lives. That network gained national prominence by protesting against police brutality, unchecked power by local prosecutors, the erasure of black people's interests from public policy agendas and more…
Weather Channel blasts Breitbart: Climate change is real USA Today …On Tuesday the Weather Channel attacked Breitbart News for a post last week that denied the existence of climate change. "Global warming is not expected to end anytime soon, despite what Breitbart.com wrote in an article published last week," weather.com wrote. "The Breitbart article (is) a prime example of cherry picking, or pulling a single item out of context"…
« Previous
Next »