Today's Teamster News For February 28, 2017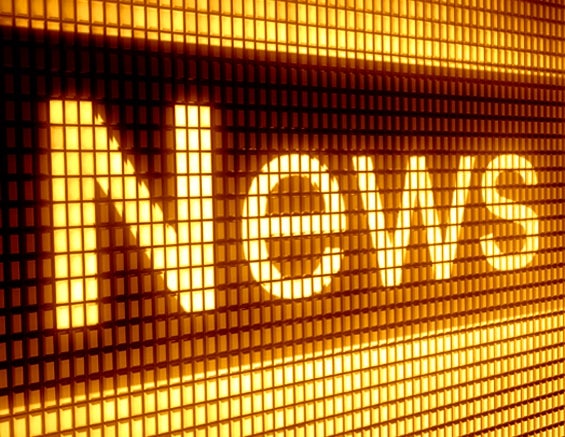 TEAMSTERS
Teamsters Demand Justice for Workers While XPO CEO Jacobs Speaks Teamsters…More than 100 Teamsters and their allies held a raucous rally this morning outside a shipping conference to demand that the CEO of XPO Logistics, Bradley Jacobs, end his company's abhorrent mistreatment of workers in the United States and across the globe…
Airgas Workers Join Teamsters Teamsters…Workers with Airgas in Waterford, Conn., have voted overwhelmingly in favor of representation by Teamsters Local 493, seeking improvements to their working conditions. The 14 fillers, loaders, warehouse workers, lab techs and drivers sought out Teamster representation and proceeded to an election within 30 days…
Railway Industrial Services Gives Shameful Proposal to Striking Local 710 Members Teamsters Local 710…The Local 710 Bargaining Committee returned to the bargaining table Wednesday with optimism but left with extreme disappointment after RIS made only minor changes to the company's previous offer. The Teamsters received a letter from RIS last week that withdrew management's last, best and final offer, a seemingly positive move the company had refused to make during the first month of the ongoing labor action…
Brooklyn Recycling Plant Strike Looms As Workers, Management Clash Over Union NY Daily News…A sticky situation between workers and management at a city-owned recycling plant in Brooklyn may end up in a strike. Most of the plant's 70 workers in December signed on to become members of Teamsters Local 210 — and informed management of their decision to join a union…
Dispatchers At Transdev Vote To Join Teamsters Teamsters Local 117…Let's congratulate and welcome a group of 14 Transdev dispatchers who voted to become Teamsters in an NLRB election on February 10. The dispatchers join 260 drivers at Transdev who became Teamsters in 2015. The drivers won their first union contract last July…
Local 727 and Crowne Plaza Chicago O'Hare Reach Agreement on Five-Year Contract for Shuttle Drivers, Bellmen Teamsters Local 727…Teamsters Local 727 representatives and the management of Crowne Plaza Chicago O'Hare have reached an agreement on a five-year contract for shuttle drivers and bellmen at the Rosemont hotel. The agreement runs from January 1, 2017 through December 31, 2021…
TPM Kicks Off With Teamster Protest Splash 24/7…The world's largest liner conference kicked off today in rather different fashion than normal. Teamsters stormed the convention center in Long Beach just as keynote speaker Bradley Jacobs, the CEO if XPO Logistics, was gearing up to speak at TPM…
Solidarity With Sysco Employees In Spokane Who Are Fighting To Win Their Union Teamsters Local 117…Members of Teamsters 117 who work in the food service industry are sending messages of solidarity to their Brothers and Sisters who work at the Sysco warehouse in Spokane. The Spokane warehouse group is fighting to win their Union and become members of Teamsters Local 690. A National Labor Relations Board (NLRB) election is scheduled for this Thursday, March 2…
GLOBAL LABOR & TRADE
Hasbro to Make Play-Doh American Again The Wall Street Journal…Play-Doh will soon be squeezed out of a factory in the U.S. again, as Hasbro Inc. brings manufacturing of the popular moldable clay back to America for the first time in years. Hasbro said it is working with a manufacturing partner to make Play-Doh at a facility in East Longmeadow, Mass., starting in the second half of 2018. Although the preschool clay was invented in Cincinnati in the 1950s, it hasn't been made in the U.S. since 2004…
Imported Food Sickens More Americans Than Ever Food Safety News…Writing for the March edition of Emerging Infectious Diseases, a journal of the Centers for Disease Control and Prevention, four researchers take a deep dive into outbreak trends involving imported foods. In "Outbreaks of Disease Associated with Food Imported into the United States, 1996-2014," the four report there's "a small but increasing number of foodborne disease outbreaks associated with imported foods, most commonly fish and produce"…
Don't Let Beijing Push Us Around, Warns 'Frustrated' Former Ambassador To China Washington Post…The United States needs to stop getting pushed around by China and work out a long-term strategy to deal with the country's rise, former U.S. ambassador Max Baucus said last week. In an interview more than five weeks after leaving Beijing, Baucus expressed frustration with the Obama administration's lack of strategic vision and its weakness when it came to China. But he also accused President Trump of blundering around without even a basic understanding of the country…
India PM Narenda Modi Plans Buy Indian policy LiveMint New Dehli…To promote its flagship Make In India programme, the government is proposing its own version of the US's Buy American policy through a national government procurement policy, according to a government official familiar with the plan. The policy being considered involves purchases of Rs2 trillion a year but doesn't include defence equipment…
Wilbur Ross, To Be Key Player In NAFTA Negotiations, Confirmed As Commerce Secretary Los Angeles Times…The billionaire investor who will play a leading role in President Trump's revamping of the North American Free Trade Agreement, easily won Senate confirmation Monday night to be the administration's Commerce secretary. Unlike some other Trump nominees who faced intense opposition from Senate Democrats, Ross had a relatively smooth confirmation hearing and cleared the full Senate 72 to 27…
Mexico Warns U.S. It Will Cut Off NAFTA Talks If Tariffs Proposed Bloomberg…Mexico's top trade negotiator doubled down on threats to break off talks to rework NAFTA, saying his country will walk away if the U.S. insists on slapping duties or quotas on any products from south of the border. "The moment that they say, 'We're going to put a 20 percent tariff on cars,' I get up from the table," Mexican Economy Minister Ildefonso Guajardo said in an interview. "Bye-bye"…
Police Clash With Striking Transport Workers After Arson Attacks At Gabtoli Bangladesh News 24…Police have clashed with striking transport workers against sentencing of two drivers for road traffic accidents in the capital's Gabtoli. The law enforcers lobbed teargas shells in response to arson attacks by the workers on Tuesday evening amidst the countrywide strike. A police wrecker and a temporary police box were torched during the clash in front of Inter-District Transport Workers' Union office at around 8pm, witnesses said…
STATE & LIVING WAGE BATTLES
State Bill Would Erase Local Sick Leave Laws Pittsburgh Post-Gazette…A bill advancing in the Pennsylvania Senate would ensure that Pittsburgh's currently suspended 2015 ordinance mandating paid sick leave will never take effect. Senate Bill 128 would prohibit Pennsylvania municipalities from requiring employers to provide any form of paid or unpaid employee leave that is not required by federal or state law. It would also strike down existing local ordinances that impose it…
Puzder Says 'Tsunami Of Fake News' Defeated Him POLITICO…Former labor secretary nominee Andrew Puzder on Monday blamed "a tsunami of fake news" and a campaign by Democrats and the left for ending his nomination. Puzder, CEO of CKE Restaurants, which owns Hardee's and Carl's Jr., withdrew his nomination to head the Labor Department earlier this month after Senate Republicans told the White House that he lacked enough votes to be confirmed…
Working Women See Acosta As Labor Chief Upgrade, But Remain Vigilant The Hill (opinion)…As the secretary of Labor nominee, Andy Puzder was a credible threat to the America that Perkins envisioned and helped make real. Working women want equal pay and equal opportunity. We want respect on the job and at home, and a steady schedule that allows for child care and education. We want to be protected from violence and sexual harassment…
With Growth Of The Gig Economy, States Rethink How Workers Get Benefits Huffington Post…As more and more Americans hold nontraditional jobs that don't have benefits attached — think Uber drivers — cities and states are exploring ways to ensure those workers still have access to workers' compensation, unemployment insurance, and other support such as help paying for health insurance. Washington state Rep. Jessyn Farrell, a Democrat, proposed a bill last week that takes a first step toward a more flexible, inclusive benefit system…
Why Unions Are So Worried About Right-To-Work Laws Market Place…A national right-to-work bill has been introduced in the House of Representatives, and though previous attempts have failed, a Republican-controlled Congress and White House means a law is a real possibility. And that's a threat to labor unions, who are dependent on the dues that such a law would curtail…
The Business Case For Paid Family Leave At Your Company Forbes…While research shows that levels of female job satisfaction correlate with longer paid maternity leaves taken, the business case for enhanced parental leave still is not necessarily apparent for some employers. That's why I loved seeing a new research report published earlier this month by Boston Consulting Group, which found 5 reasons paid family leave can deliver "significant rewards that outweigh the costs"…
U.S. LABOR
Elon Musk: Complaints Of Horrid Working Conditions At Tesla Factory Are 'Disingenuous Or Outright False' Business Inside …Tesla CEO Elon Musk has released the results of an investigation into factory working conditions, after a worker publicly complained, alleging that employees were underpaid, forced to work overtime, and regularly suffered injuries at the company's Fremont facility. Musk sent a scathing email to the troops saying that the employee's account of the situation was "untrue" on all fronts…
Yale Graduate Students Vote To Form A Union The Washington Post…Teaching assistants at Yale University voted Thursday to join UNITE HERE, becoming the latest group of graduate students at private universities to unionize since the National Labor Relations Board cleared the way last summer. UNITE HERE had granted Yale graduate students a charter in March, but the teaching and research assistants had to wait on the labor board's decision to win bargaining rights…
Former Bow Truss Employees Suing Coffee Chain, Alleging Wage Theft Chicago Tribune…Former employees of Chicago-based coffee roaster and cafe chain Bow Truss said they have filed a wage theft lawsuit against the company and its management. The suit, which the group's attorney said was filed Monday morning in Cook County Circuit Court, alleges the company's incomplete or late payment of regular and overtime wages…
When Robots Take Bad Jobs The Atlantic…James Ford worked at various printing presses for decades, eventually becoming head pressman at a bookbinding shop in Michigan. But the industry was changing, and as the work required fewer and fewer people, he searched around for his next career. He settled on truck driving. Ford is one of thousands of workers going through schools like Celadon, which promise to get people out on the road and into employment in short order…
AFSCME Authorizes Strike Galesburg Register-Mail…Members of the American Federation of State, County and Municipal Employees Council 31 voted in favor of giving union leadership the authority to call strike Thursday. The union's negotiations with Illinois Gov. Bruce Rauner broke off more than year ago, and state-employed members have been without a contract since July 2015. Union leaders said Rauner's refusal to negotiate with AFSCME Council 31 led to union members voting in favor of strike authorization and accused Rauner of trying to replace unionized AFSCME employees with volunteer workers and demanding costly hikes to employee health insurance…
SEIU Accuses Duke of Erecting Unionization Blockades Diverse Issues in Higher Education…In a news release, the Service Employees International Union is criticizing Duke University's administration, following a vote to unionize Duke graduate students on Friday, alleging that Duke has done "everything it could for months to delay the vote and prevent hundreds of workers from receiving ballots" and Duke is "now contesting the eligibility of hundreds of student workers to participate"…
SOCIAL JUSTICE & OTHER NEWS
Angling for a Comeback, Democratic Governors Sharpen Focus on Jobs The New York Times…As Democrats battle President Trump on a multiplying array of issues, from immigration and climate change to health care and transgender rights, a group of Democratic governors is pressing the party to set one concern above all the rest: jobs. Gathered in Washington for a conference of the National Governors Association, Democratic leaders from the states expressed optimism that Mr. Trump had opened the way for a Democratic comeback by governing from the hard right and in a haphazard manner…
NC Farmers To Congress: We Need Foreign Workers Charlotte News & Observer…Mark Peters has seen a dramatic decrease in the number of people looking for work over the course of his 35 years at Piedmont Carolina Nursery. Peters said that the steady supply of local young people looking for work in agriculture that existed 20 years ago – some who had graduated from local high schools and some who had not – no longer exists. So like many in agriculture, Piedmont Carolina Nursery will have to turn to immigrants to get the work done. That's why Peters was part of a delegation of farmers and leaders in the N.C. Farm Bureau who went to Washington to press for immigration reform that will ensure them a legal, stable workforce.
After Trump's Immigration Order, Anxiety Grows In Florida's Farm Fields The Washington Post…Rumors about deportation raids started to circulate around the fields again, so Catalina Sanchez and her husband began to calculate the consequences of everything they did. As Trump moves to turn the full force of the federal government toward deporting undocumented immigrants, a newfound fear of the future has already cast a pall over the tomato farms and strawberry fields in the largely undocumented migrant communities east of Tampa. Any day could be when deportations ramp up; that, seemed certain. No one knew when or where. And so the community here is in a state of suspension…
Feds Won't Say Where 55 Miss. Migrants Have Been Taken The (Jackson, Miss.) Clarion-Ledger, KHOU…Two days after more than 50 people were detained in multiple federal immigration raids at Mississippi restaurants, the charges against them are not known, their locations have not been disclosed and their futures are uncertain. Immigration and Customs Enforcement agents detained 55 undocumented workers Wednesday after executing criminal search warrants stemming from a yearlong investigation. Raids occurred at eight restaurants in Clinton, Flowood, Madison, Meridian and Pearl, Miss….
Four Reasons a Crackdown on Illegal Immigrants Could Disrupt the U.S. Labor Market The Wall Street Journal…The Trump administration's push to crack down on illegal immigration and deport undocumented workers living in the U.S. could have significant ramifications for the labor market. Here are four reasons why. About 5% of the Workforce Is Undocumented There were eight million undocumented immigrants working or looking for work in the U.S. in 2014…
« Previous
Next »