Uncategorized
XPO Workers Across Globe Battle Injustice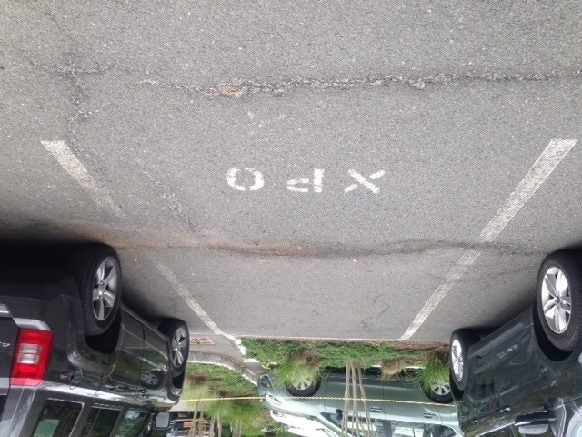 GREENWICH, Conn. – Workers from across the U.S. came to this upscale New York City suburb this week to tell the board of global logistics giant XPO of the mistreatment and disrespect they have suffered at the hands of the company, all while their employer rakes in billions each year.
Speaking to XPO CEO Bradley Jacobs, who himself just received a $20 million "mega-grant" from the company, several spoke of how they were summarily dumped when XPO got wind of their efforts to organize with the Teamsters. Despite fulfilling their duties on the job, the company found ways to push them aside when they dared to stand up for their rights.
They are people like Hector Rosado, who started to work for XPO at the Port of Baltimore in July 2016 as an owner-operator. He merely wanted a piece of the American Dream — to be his own boss – and invested lots of money into his leased truck. He and his co-workers, however, quickly realized that XPO wasn't living up to their end of the bargain.
Pay was low, working conditions were terrible, dispatch wasn't handled fairly and they were being overcharged for the lease and expenses. So they called the Teamsters for help. The result? Rosado was fired and XPO took the truck back without any repayment for the improvements he made. So with the help of the union he filed charges with the National Labor Relations Board against his illegal termination and is awaiting the case to be heard.
However, that doesn't pay the bills. He has a daughter in college and doesn't know how he's going to cover her next tuition bill. "I put in long hours," he said. "I'm about to lose everything over this."
He is hardly alone. Gabriel Procel worked 20 years in the port drayage business, five of them with XPO. He was recently fired by XPO because he only obtained a six month medical certificate from the company-chosen doctor when he needs at least a yearlong one to continue his employment. The move came after Procel testified against misclassification in front of New Jersey state lawmakers and flew to California to stand on the strike lines there.
"They call me a contractor, but I really am an employee," he said. The company doesn't "allow me to work for any other company."
European XPO workers, disgusted by these stories and others, came to Connecticut for a second straight year to join in solidarity with their American colleagues. They support the Teamsters' efforts to meet with Jacobs and discuss the efforts facing workers.
In fact, the International Transport Workers' Federation (ITF) sent a letter to the XPO board this week raising many questions about the company's U.S. practices and trying to set up a meeting between all sides to address the issues.
This worker-led movement against XPO is unity at its finest. And it is just the latest example of how unions can and do play a powerful role that can have implications across the globe. XPO workers are presenting a united front against injustice on the job, no matter where it happens.
« Previous
Next »