Bay Area Waste Workers Agree to New Contracts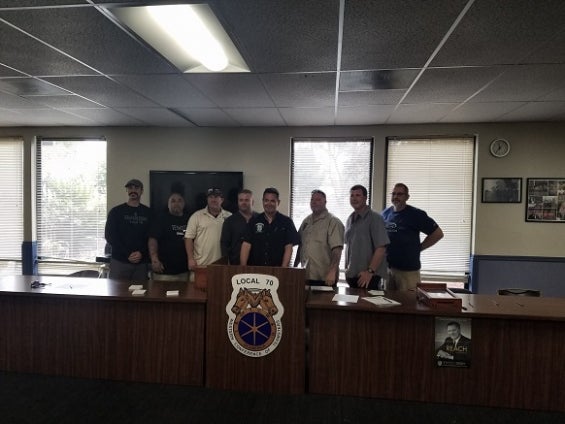 Workers at three Alameda County, Calif.-based waste facilities affiliated with Local 70 separately approved new contracts recently with their employers that will improve their wages, benefits and paid time off.
Employees at Waste Management in Oakland, Republic Services in Freemont and Alameda County Industries (ACI) in San Leandro overwhelmingly adopted the same new deal over a week period, said Felix Martinez, a Local 70 business agent. There are 425 workers at Waste Management, 100 workers at Republic Services and 70 workers at ACI.
"I walked into one of the strongest contracts in America when I walked into this, and I felt it was my job to improve on it," Martinez wrote. "We added some improvements into it. Everyone was happy."
In a field of work that consistently ranks among the nation's most dangerous, Martinez said workers will now be eligible for death benefits that would provide a more secure future to the families they would leave behind.
Five other contracts with smaller waste units represented by Local 70 in Alameda County are expected to be voted on by the end of the month.
« Previous
Next »