Hurricane Maria's Aftermath: Monday, October 9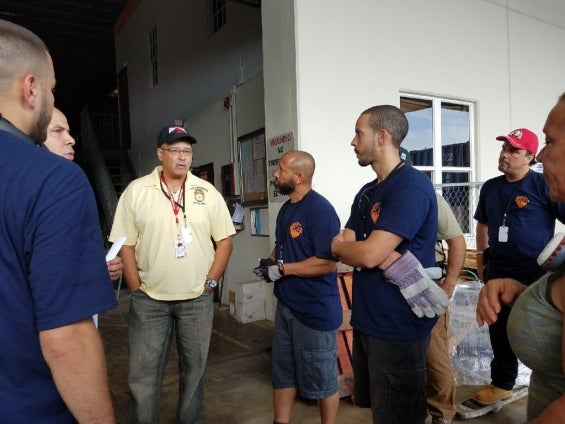 Coordinating with government agencies, other labor unions, the Red Cross, non-profit organizations, and other groups has been central to successful disaster relief efforts in Puerto Rico by the Teamsters.
"Over the weekend, we were filling in for the public works department in the City of San Juan," said IBT Organizer Ricardo Hidalgo. "We've all been working sixteen to twenty-hour days, but they've been doing it for weeks. We want them to get a chance to go home and tend to their own families."
It can be difficult to navigate the outer parts of the island with cell phone service and GPS out of commission. Fortunately, the city has donated police escorts to assist Teamsters who go out on deliveries.
"The city has been doing a really great job supporting us," Hidalgo said. "They've been welcoming us with open arms and they truly appreciate what we've been doing out there."
Donate to Teamsters Disaster Relief today! https://tdr.teamster.org/
« Previous
Next »