Hurricane Maria's Aftermath: Sunday, October 8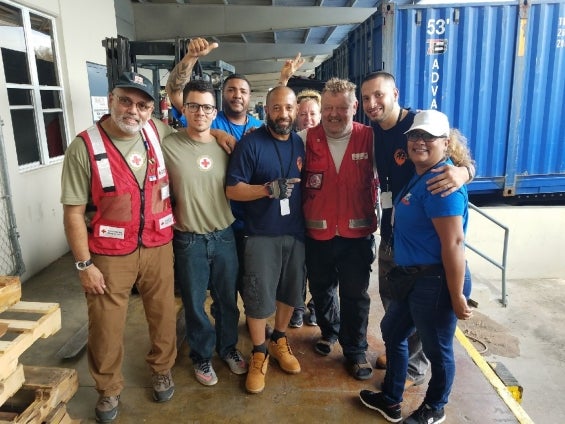 Less than four days after landing in San Juan, the Teamsters Disaster Relief team has already expanded its mission across the island in the weeks following Hurricane Maria's havoc. Workers are providing relief in Fajardo, Cataño, and even Yabucoa, where the eye of the hurricane first made landfall.
Infrastructure has been destroyed on the island, and volunteers have been dealing with the challenges posed by damaged roads and highways in addition to all of the normal challenges posed by a disaster relief. Clearing highways so people on the island can get around has been a key component of rebuilding in the aftermath of the hurricane.
"Teamsters go out, and we do what we have to do to get the job done," said George Zamont, a volunteer from Local 804. "If you can do something, go out and do it."
Help create a better future for Puerto Rico. Donate to Teamsters Disaster Relief today! https://tdr.teamster.org/
« Previous
Next »