Drivers and Monitors with North River Collaborative Join Teamsters Local 653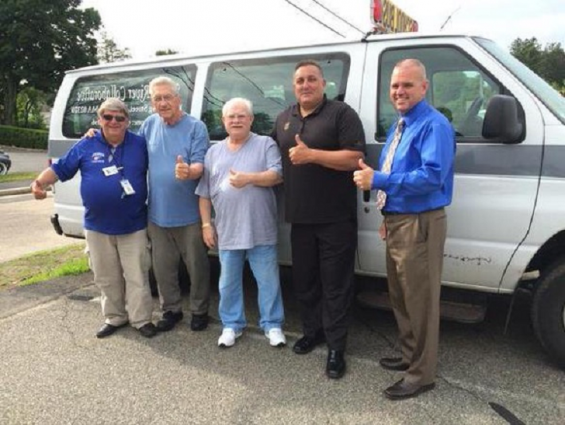 (SOUTH EASTON, Mass.) – After a three-year fight for representation, drivers and monitors with Massachusetts's North River Collaborative have officially gained recognition as members of Teamsters Local 653 in South Easton, Mass. The 108 workers transport students with special needs and are based in Abington and Rockland.
"We decided to organize because we need job security, seniority and the backing of a union, and that's why we contacted Teamsters Local 653," said Jim Swanton, a 10-year driver for North River Collaborative. "It's been a pleasure working with the Teamsters organization and we're ecstatic about joining the union."
Workers for North River Collaborative said that some of the other reasons for their desire to form a union were wages, benefits, and safety concerns. The final vote for recognition comes amid a growing desire for union representation in the passenger transportation industry throughout southeastern Massachusetts. Local 653 has organized workers in both Middleboro and Brockton within the past year.
"We already represent school bus drivers at many of these locations," said Local 653 Secretary-Treasurer Brian McElhinney. "What the van drivers and monitors at non-union companies are learning from speaking to the bus drivers we already represent is that Teamster membership provides incredible benefits to workers in this industry."
Founded in 1903, the International Brotherhood of Teamsters represents 1.4 million hardworking men and women throughout the United States, Canada and Puerto Rico. Visit www.teamster.org for more information. Follow us on Twitter @Teamsters and on Facebook at www.facebook.com/teamsters.
« Previous
Next »