Ellison, Local 120 Join Together to Honor Waste Workers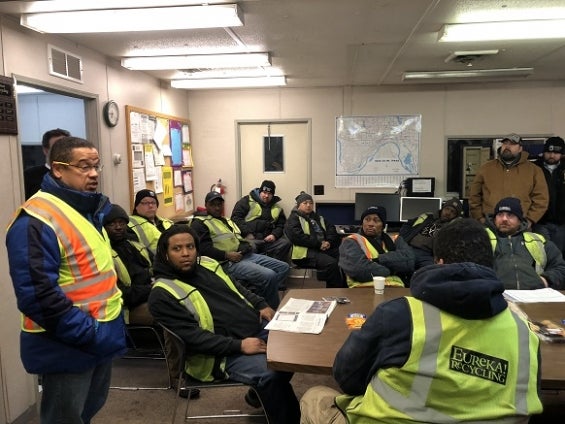 Fifty years ago today, Memphis sanitation workers Echol Cole and Robert Walker were killed while working on neglected machines that were known to be unsafe. Their deaths sparked the 1968 Memphis Sanitation Workers' Strike.
Congressman Keith Ellison joined with Teamsters Local 120 members working at Eureka Recycling this morning in a moment of silence to remember Cole, Walker and the Memphis sanitation strike. Ellison also joined Teamster Lawrence Taylor in a ride-along to get a taste of what it's like to be a recycling driver in Minnesota.
Other Teamster locals are also participating in events today as part of the "National Moment of Silence" to honor the 50th Anniversary of the tragic events that led to the Memphis sanitation strike.
« Previous
Next »