Allegiant Air Mechanics and Related Classifications Join Teamsters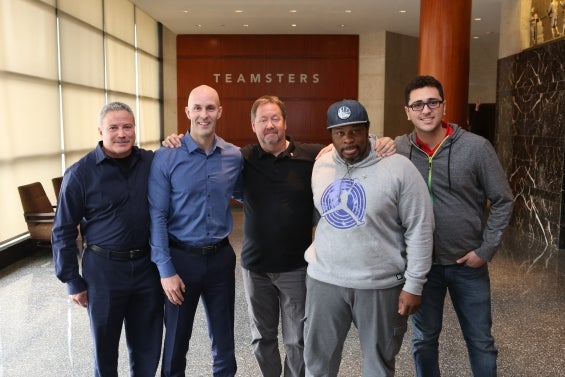 (WASHINGTON) – Today, mechanics and related classifications at Allegiant Air voted overwhelmingly for the International Brotherhood of Teamsters to become their collective bargaining representatives in an election with the National Mediation Board (NMB). The final vote count comes after a petition for representation was filed on December 13, 2017.
"Congratulations to all of our mechanics who voted to stand united so they can negotiate for better wages, benefits and safety standards under a Teamster contract," said Capt. David Bourne, Director of the Teamsters Airline Division. "We're excited to begin the negotiations process at Allegiant Air."
Allegiant Air employs about 400 mechanics and related technicians, primarily in Las Vegas and in Sanford, Fla., but also in 10 other stations throughout the country. The Teamsters already represent pilots and flight dispatchers employed by Allegiant Air.
Colin Coffman has been working for Allegiant Air at Phoenix-Mesa Gateway Airport for three years. He served on the organizing committee during the campaign to bring mechanics into the Teamsters Union.
"Before I worked at Allegiant, I was a Teamster for 19 years at UPS Air Cargo," Coffman said. "They were a powerful voice for us. The solidarity was there, and it seemed like it was a family. I think workers here need that solidarity; we need that strength."
Founded in 1903, the International Brotherhood of Teamsters represents 1.4 million hardworking men and women throughout the United States, Canada and Puerto Rico. Visit www.teamster.org for more information. Follow us on Twitter @Teamsters and "like" us on Facebook at www.facebook.com/teamsters.
« Previous
Next »