Workers at DHL Overwhelmingly Approve New National Contract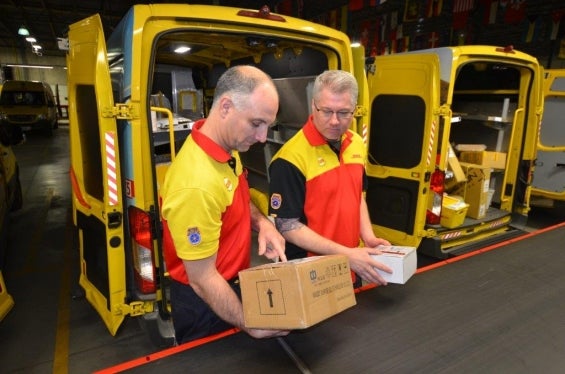 (WASHINGTON) – Workers at DHL Express have overwhelmingly voted to approve a new national Master Agreement that provides historic wage and standard of living protections through significant annual wage increases, benefit contribution increases, and a strong cost-of-living adjustment clause.
The Teamsters negotiated wage increases totaling $5 per hour over five years with full retroactivity to April 1, 2017. These are record annual hourly increases for full-time DHL Teamsters. In addition, the agreement provides contribution increases totaling up to $6 per hour to maintain and protect current healthcare and pension benefits. Workers also ratified more than 28 riders.
"This is a historic agreement, especially given the challenging issues we faced in negotiations due to the changing delivery environment and the fact that we have more than 28 riders, and numerous health, welfare and pension funds," said Bill Hamilton, Director of the Teamsters Express Division. "This contract reflects the hard work and dedication of our DHL Teamsters covered by the agreement. This agreement reflects the fact that when the parties come to the table with the idea to protect and improve the lives of the working men and women around America, great milestones can be achieved."
Part-time workers will receive meaningful raises too. Both the driving and non-driving rates will see hourly increases of between 50 cents and $1 per year in the agreement, another major goal of the DHL Teamsters and the union negotiating committee.
The national contract covers more than 2,800 Teamsters—drivers, clerical workers and gateway employees. Workers voted over the past two weeks at their local unions.
« Previous
Next »