BLET Members Reach Tentative Agreement With Amtrak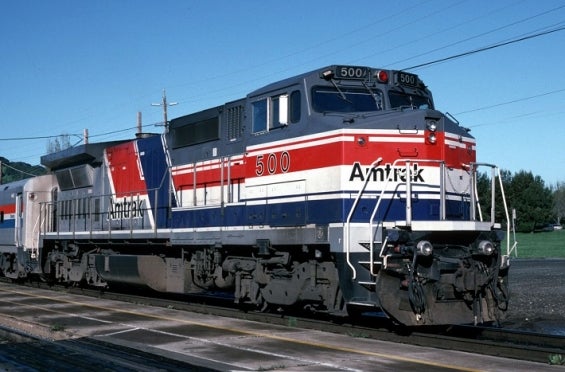 The Brotherhood of Locomotive Engineers and Trainmen (BLET), a division of the Teamsters Rail Conference, has reached a tentative agreement with Amtrak governing rates of pay, benefits and work rules for approximately 1,400 locomotive engineers.
On March 1, 2018, ballots, instructions, and a synopsis of the agreement were mailed to active members working for the National Railroad Passenger Corporation. Voting will conclude on Sunday, April 1. Members who have not received a ballot by Thursday, March 15, should request a replacement by calling the BLET National Division at (216) 241-2630, ext. 222. When connected with the extension, please leave the following information:
• your name, address and phone number;
• the division to which you belong;
• the date you were promoted to locomotive engineer;
• your date of birth; and
• the last four digits of your Social Security number.
Members also have the option of leaving their e-mail address if they wish their ballot, instructions and synopsis e-mailed to them instead of receiving it via first-class mail. However, e-mail requests for ballots will not be accepted because personal information is required to verify eligibility before a ballot can be issued.
If ratified, the agreement would govern more than 1,400 locomotive engineers who operate Amtrak's passenger and commuter trains over its 21,000-mile, 46-state system.
BLET National President Dennis R. Pierce encouraged all Amtrak members to closely review the March 1 ratification packet and to make sure they attend a Division meeting or contact the General Committee of Adjustment office with any questions they might have on the issues.
"Union membership is not a spectator sport," President Pierce said. "Voting on your union contract is one of the core democratic principles of our Union. I encourage all of our Amtrak Brothers and Sisters to become educated on the issues and to participate in this most important process of union democracy."
To read the entire press release from the BLET, click here.
« Previous
Next »