Teamsters Warn FAA Amendment Could Overturn State, Local Trucking Laws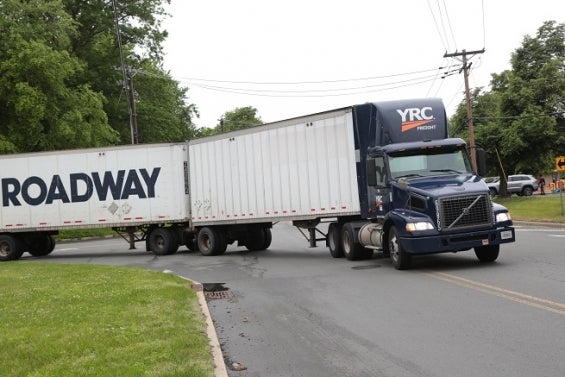 (WASHINGTON) – The Teamsters are sounding the alarm about a proposed change to the Federal Aviation Administration Authorization Act (FAAAA) that would halt the ability of states and localities to set any workplace rules for truck drivers in their jurisdictions.
The amendment, offered by Rep. Jeff Denham (R-Calif.), could be considered when the FAA bill heads to the House floor later this week. It would prohibit enacting or enforcing any law or regulation that imposes on interstate motor carriers any obligation beyond that covered in the so-called "hours of service" regulations under federal law.
"This proposed language is a loser for hardworking truckers all across the country," Teamsters General President Jim Hoffa said. "It represents an enormous overreach by the federal government and would overrule decades of court precedents confirming that truck drivers are entitled to basic workplace protections, paid sick days, and to be properly classified as employees."
As an example, the provision would strip truckers of minimum wage protections, and would not require their employers to pay them the given rate in the city or state where they work, only the federal minimum of $7.25 an hour.
In addition, the amendment would carve truck drivers out of traditional workplace protections like unemployment compensation and workers' compensation. And it would also reverse 80 years of worker protections and leave truckers more vulnerable to long hours and abusive working conditions.

Founded in 1903, the International Brotherhood of Teamsters represents 1.4 million hardworking men and women throughout the United States, Canada and Puerto Rico. Visit www.teamster.org for more information. Follow us on Twitter @Teamsters and "like" us on Facebook at www.facebook.com/teamsters.
« Previous
Next »