Dayton Teamsters Endorse Zach Dickerson for Ohio State House Seat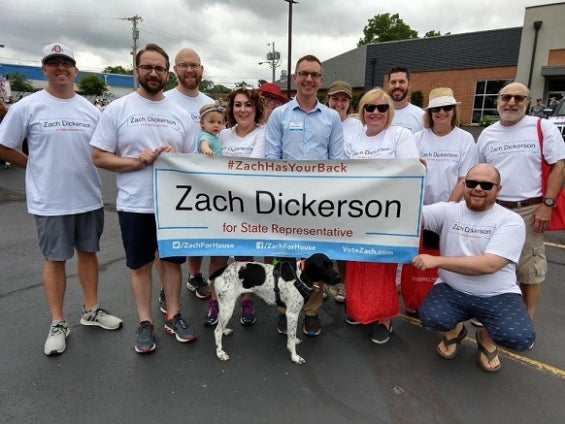 (DAYTON, Ohio) – Teamsters Local 957 announced today its endorsement of Zach Dickerson to serve as the next lawmaker to represent Ohio State House District 42, saying he will stand up against those trying to tamp down on the interests of hardworking Ohioans.
Dickerson met with Local 957 on several occasions and pledged to advocate for the interests of union members. He understands the importance of collective bargaining and advocating for workers on the job. And he will oppose those who have sought to reward a corporate class that has punished the middle class.
"We believe strongly in Zach's commitment to labor unions and to advancing our cause," said Alan Weeks, Local 957's Recording Secretary. "At a time when wages remain stagnate for most workers, we need new voices like his in Columbus."
"Unions have made incredible gains to advance the American middle class," Dickerson said. "If I'm elected, you'll have a loyal partner in the State House to protect workers' rights."
« Previous
Next »