Hoffa: Appreciating Truckers Means Keeping Rules That Make Roads Safer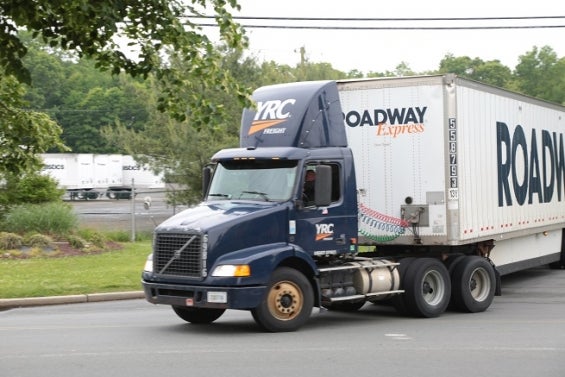 (WASHINGTON) – The following is a statement from Teamsters General President Jim Hoffa in response to "National Truck Driver Appreciation Week".
"The nation's 3.5 million truck drivers do yeoman's work keeping the U.S. economy humming by transporting goods from coast to coast. The Teamsters thank the President and other elected officials for recognizing the crucial role that these workers play in keeping our country moving forward.
"However, working as a trucker is dangerous and stressful. A National Census of Fatal Occupational Injuries for 2015 found that heavy and tractor-trailer truck drivers recorded 745 fatal injuries, the most of any occupation. And that will only get worse if special interests continue their assault on basic driver protections.
"Truck drivers need their rest. Scrapping local rules that give trucker drivers meal and rest breaks and other proposals in Congress that would prolong the workday and rob drivers of needed rest and recovery time will jeopardize the lives of not only these professional drivers, but motorists as well. If that happens, many truckers will face increasing pressure to skirt the rules when it comes to doing their jobs. Truck Driver Appreciation Week should be focused on keeping our highways safe, and rejecting these sorts of misguided policy proposals is a good first step."
Founded in 1903, the International Brotherhood of Teamsters represents 1.4 million hardworking men and women throughout the United States, Canada and Puerto Rico. Visit www.teamster.org for more information. Follow us on Twitter @Teamsters and "like" us on Facebook at www.facebook.com/teamsters.
« Previous
Next »