Iowa Public Sector Teamsters Stick With the Union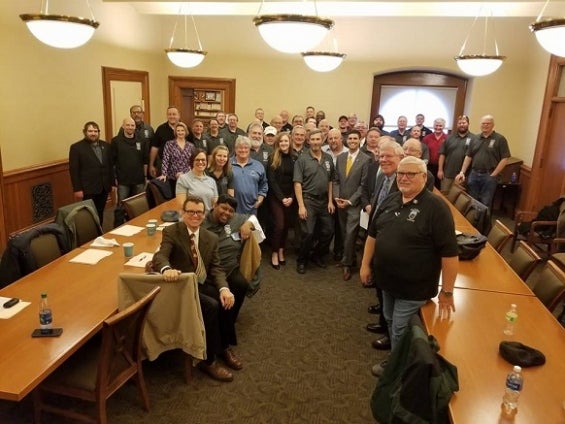 Iowa public sector Teamsters, forced to recertify their memberships each year under anti-union legislation enacted in 2017, have again overwhelmingly voted to stand with their union.
Local 238 reported this week that it won 55 of 62 recertification elections it held. In all, 96.7 percent of the 1213 bargaining unit members who voted choose to stick with the Teamsters. In the units were recertification was defeated, the union only lost 29 members.
"Thanks to everyone who helped fight back and prove that when they try to kill us they make us stronger," said Jesse Case, Local 238's Secretary-Treasurer. "I think we picked up about the same number of members during our recert campaigns that we lost."
Because of the law enacted in February 2017, public sector workers in Iowa every October are forced to revote on whether to remain in their union. The odds were stacked up against organized labor. A majority of workers in each unit needed to vote "yes" – non-voters would be counted as a "no" vote due to the ridiculously undemocratic supermajority rules in place. But when it came time to cast their ballots, Teamsters made it clear that they are proud to be members of the union family!
Voting yes was the first step in fighting back against a larger attack on working families in Iowa. Hardworking Iowans knew the jobs they did were essential to keep their cities and towns running, and voted yes to keep their unions strong. They understood that supporting their union would ensure workers would have a voice on the job, protect their rights and allow them to bargain for their benefits. Voting yes would allow workers and their families to maintain their dignity.
« Previous
Next »