Arroyo Seeks Reelection in Cook County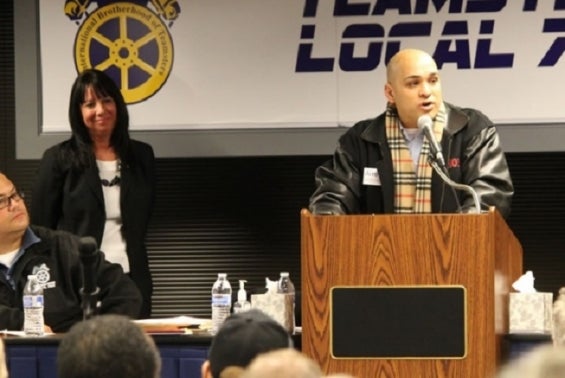 Luis Arroyo Jr. is a lifelong public servant, community activist, Teamster and resident of Chicago who is running for reelection as a Cook County (Chicago) Board Commissioner (8th District). Arroyo worked for the City of Chicago in the Department of Waste Management and was a 20-year member of Local 700.
"After being a Teamster and working as a public servant and community activist in Chicago's Northwest Side, I saw the need to become part of a new generation of leadership in Cook County," Arroyo said. "I was sworn in as one of the youngest Commissioners on December 1, 2014, and have since worked to serve the working men and women of Cook County."
Arroyo is deeply committed to protecting public employee jobs and benefits. He believes strongly that economic growth for working families means stable, safe and vibrant communities. Arroyo's core issues are to reform the criminal justice system, accessibility of affordable health care, prevention of further cuts to mental health programs, and to promote economic job growth and development.
"We are lucky to have Commissioner Arroyo as a friend and a leader who fights for the working class," said Teamsters Local 700 President Becky Strzechowski. "The union was proud to support Luis when he first ran for Commissioner and we are happy to support him again in this election. Our members in Cook County are fortunate to have someone like Luis behind them and I encourage them to vote for their union brother."
« Previous
Next »