Uncategorized
KY Teamster Makes Final Election Push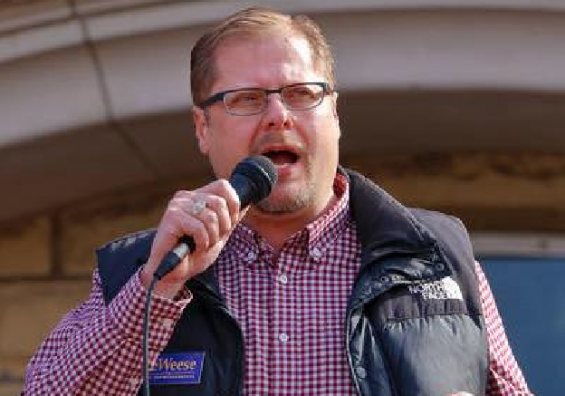 One of the first votes Chad McCoy, a Republican state legislator representing Kentucky's 50th district, made after taking office in 2017 was for so-called Right-to-Work. James DeWeese, a business agent at Teamsters Local 89 in Louisville, isn't going to let McCoy get away with it.
"I want to make government work for working families. Throughout my career as a labor leader, I have been fighting for the best interest of the working women and men of Kentucky," DeWeese said. "I will take that same passion to fight as an advocate for public education, worker's rights and solving our growing opioid crisis."
DeWeese, a 20-year Teamster, began his career at UPS. He's served as a business agent since 2012.
"There are few political candidates we can endorse as enthusiastically as we do James DeWeese," said Fred Zuckerman, President of Teamsters Local 89. "As a Business Agent, James is an asset to the members of Teamsters Local 89. As a State Representative, he will be an asset to all working people in Kentucky."
DeWeese is the right candidate for Kentucky's working families. Vote on November 6!
« Previous
Next »