Teamsters Local 287 Wins Cemex Driver's Job Back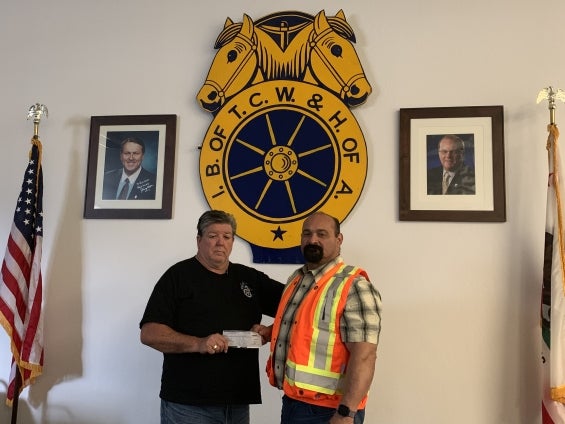 Teamsters Local 287 in San Jose, California has won a fired CEMEX Ready-Mix driver's job back with back pay, benefits and no loss of seniority.
The company fired the driver, Eddie Venancio, on January 25, 2018 alleging that he had "an altercation on a job site" nine days earlier after his truck was struck by the driver of a dump truck.
Fortunately, because Venancio has a Teamster contract with a grievance procedure—which allows him to challenge unfair management decisions—Local 287 filed a grievance and the parties agreed to hold a hearing before an arbitrator.
At issue: was Venancio discharged for just cause?
Under Section 19 of his contract, it states: "No employee shall be discharged or suspended without just cause."
Without a union contract, workers do not have these protections. This victory is yet another example of the importance of ready-mix drivers forming their union with the Teamsters.
In his January 17, 2019 decision, Arbitrator Robert M. Hirsch sided with Local 287's challenge.
"In short, Cemex failed to provide admissible evidence establishing that the Grievant [Venancio] 'had an altercation on a jobsite,' as it concluded in the termination letter," the arbitrator wrote.
Venancio was awarded $154,006 in back pay and benefits.
"I want to thank everyone at Local 287 who stood with me every step of the way," Venancio said. "Being a Teamster provides me with a legally binding contract that protects my livelihood."
"Local 287 worked extremely hard on this case and we are pleased that Mr. Venancio was awarded for his lost pay and benefits," said Jerry Sweeney, Local 287 Secretary-Treasurer.
"Justice was served," said George Netto, Local 287 Business Agent. "Eddie was unlawfully fired without any evidence and we were able to present the real story."
« Previous
Next »