Airline Division News, Week Ending July 21, 2019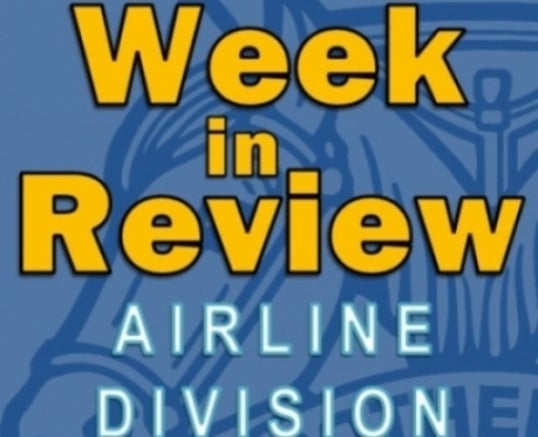 Airline Division Reaches Agreement in Principal with Air Canada
The International Brotherhood of Teamsters has reached an agreement in principle with Air Canada, the largest passenger carrier in Canada. The agreement covers over 700 customer service representatives, reservation assistants, air cargo workers and other employees at the company's U.S. base of operations.
"I'm extremely proud of our members at Air Canada," said Capt. David Bourne, Director of the Teamsters Airline Division. "These workers were engaged and united throughout the process of collective bargaining, and their hard work paid off in a big way."
"I'd like to thank the negotiating committee for all of their hard work at the table," said Bob Fisher, Airline Division International Representative. "Thanks to their diligent efforts, we were able to draft a collective bargaining agreement that improves compensation and working conditions for these workers while also ensuring that the company will maintain its status as the premier passenger carrier of Canada."
Negotiations were completed less than two weeks after the agreement became amendable, an extremely quick turnaround for a union contract in the airline industry. The union will work with the company to finalize the agreement and determine the final contract language that will go to the membership. Details on the ratification vote will be forthcoming within the next two weeks.
Airline Industry News
Governmental and Regulatory
The city government of Lakeland, Florida, announced via Twitter that it moving forward is in its plans to rehabilitate an air cargo facility at Lakeland Linder International Airport (LAL) as part of its major lease agreement with Amazon. In the twitter statement, the government said that the runway rehabilitation project will be ready to open for bids by August.
Lawmakers in the US House of Representatives have introduced bipartisan legislation that would eliminate the federal cap on the passenger facility charge (PFC) that US airports use to finance infrastructure projects.
The US Department of Transportation announced $477 million in Airport Improvement Program grants for projects across the country. Transportation Secretary Elaine Chao said the grant is part of the overall $3.18 billion in Airport Improvement Program funding for airports across the US. In total, 276 grants to 264 airports in 44 states, the Pacific Islands and the District of Columbia were issued for projects including runway rehabilitation, terminal maintenance and the construction of firefighting facilities.
Airlines, Industry and Labor
Swiss forwarding giant Panalpina reported airfreight volumes up 5% year-over-year to 512,000 tonnes for the first half of 2019 as recent acquisitions began to boost turnover.
Boeing's second-quarter earnings will include a $4.9 billion after-tax charge to cover some actual and estimated future expenses linked to the 737 MAX grounding, while a reduced production rate is driving up 737 costs and lowering margins, the company said July 18.
« Previous
Next »