Airline Division News, Week Ending August 3, 2019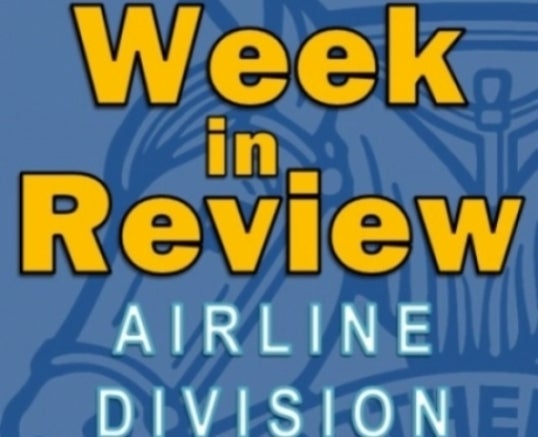 Airline Industry News
Governmental and Regulatory
The US Department of Transportation has approved a joint venture between American Airlines and Qantas, which will allow the two carriers to codeshare on certain routes and combine operations in certain airports. The carriers filed their initial application for a joint venture in 2016.
Boeing is working additional modifications on to the flight-control system software of the 737 MAX jets. The manufacturer decided for further changes when a new flaw was discovered in the software architecture of the 737 MAX's flight-control system in June during a simulator test that was run by the FAA.
Airlines, Industry and Labor
Wisconsin-based startup Midwest Express has signed an operating agreement with regional carrier Elite Airways to begin nonstop service from Midwest's home base at Milwaukee's Mitchell International Airport.
Airbus has begun manufacturing the A220 aircraft at its Mobile, Alabama-based final assembly line, the company announced Aug. 5. The first team of A220 production workers began work in Mobile following their recent return from on-the-job training in Mirabel, Quebec, where the A220 program and primary final assembly line are based.
During its earnings call, Atlas Air Worldwide Holdings CEO William Flynn revealed that "revenue and earnings in the second quarter were below our expectations, as air cargo volumes and yields were affected in the near term by the widely reported impact of tariffs and trade tensions."
American Airlines' fleet of 28 MD-80s is nearing its final flying days. The airline plans to retire two of those in the second half of August and the remaining 26 will make their last revenue flight on either Sept. 3 or 4.
The first flight of the Boeing 777X is delayed until early 2020 due to a technical problem with the GE9X engines that will power the aircraft. Boeing announced the delay during the presentation of its quarterly results today, July 24. The company was initially planning to carry out the first flight of its new widebody jet in June.
« Previous
Next »