Uncategorized
Bill Enhancing Unionization Efforts Cleared by House Panel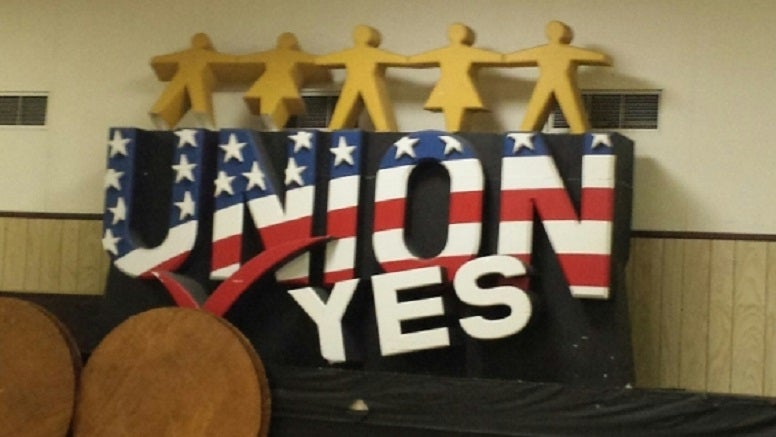 A House committee yesterday approved legislation that would enhance workers' ability to organize on the job so they can advocate for better wages and working conditions while hindering the ability of their employers to misclassify them like what has been done at XPO Logistics and myriad other companies nationwide.
In approving the Protecting the Right to Organize (PRO) Act, the House Education and Labor Committee agreed to restore fairness to the economy at a time when income inequality has stifled the ability of far too many hardworking Americans to earn a decent wage that allows them to support their families. The bill would beef up the National Labor Relations Act (NLRA) so that workers seeking to organize a union and negotiate higher wages and better benefits will be protected.
"Labor unions have long fueled our nation's prosperity, protected the health and safety of American workers and protected the middle class," Committee Chairman Bobby Scott (D-Va.) said. "In passing the PRO Act, we can take a historic step in improving the lives of workers and their families."
Teamsters General President Jim Hoffa, in a letter sent to House members Wednesday, told lawmakers that the measure is necessary to give workers a voice in the workplace. He added that companies like XPO have taken advantage of existing rules in an effort to cut costs while leaving those who toil on their behalf struggling to earn a living.
"XPO Logistics has interfered in the NLRB election process by threatening employees, promising them benefits if they did not choose to unionize, discharging or suspending union activities, and withholding raises and bonuses to employees for choosing their union," Hoffa wrote.
XPO has also insisted that port truck drivers who work for them are actually contractors, not employees, and thus are not entitled to even the minimum wage, never mind benefits or even workers compensation. Josue Alvarez, a misclassified XPO truck driver in Southern California, testified at a July House subcommittee hearing about the company's unfair treatment.
Rep. Frederica Wilson (D-Fla.), chairwoman of the House Health, Employment, Labor and Pensions Subcommittee which hosted that hearing, raised Alvarez's case specifically to explain why misclassification must be reined in. She said the PRO Act would "protect workers' right to organize by ending misclassification."
The PRO Act would crack down on bad actors by streamlining procedures to grant swift solutions to workers. It would also update the NLRA to make it to apply to today's 21st century workforce. And it would outlaw forced employee meetings with corporate union busters, among other things.
Workers demand to be treated with respect and dignity in the workplace. This legislation would allow that to happen. Now it's up to the full House to approve it and move this effort forward.
« Previous
Next »