Uncategorized
Teamsters on the Trail: Sept. 2-8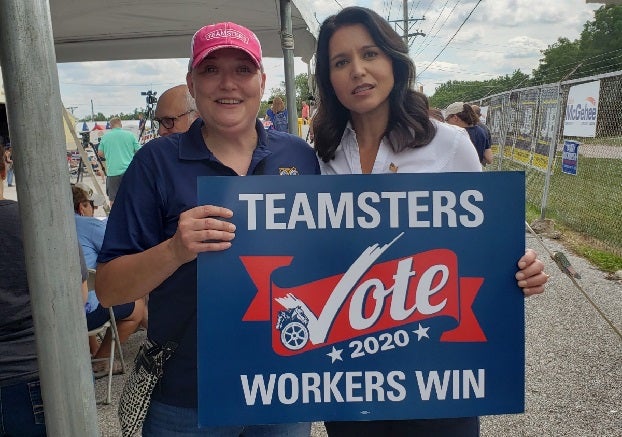 Week four in the Teamster Nation Blog digest of Teamster-attended candidate events found members hearing from presidential contenders in Illinois, Iowa and New Hampshire. A summary of their responses are below.
Monday, Sept. 2
Rock Island, Ill.: Rep. Tulsi Gabbard of Hawaii told Teamsters Local 710 member Brenda Davis at a Rock Island County Democratic Labor Day picnic event that she opposes so-called right to work.

Hampton Falls, N.H.: Sen. Elizabeth Warren of Massachusetts reiterated during here stump speech during a rally here the importance unions play in people's lives and her support of the rights of workers to organize.
Thursday, Sept. 5
Nashua, N.H.: Rep. Gabbard said during an event here that she realizes pensions are in trouble and said that while Congress bailed out the banks during the 2008 financial crisis, they haven't done anything to help.
Sunday, Sept. 8
Iowa City, Iowa: Sen. Bernie Sanders of Vermont told Teamsters he knows pension reform is important and he intends on fixing the system. He also spoke about making it easier for workers to organize and the importance of equal pay for equal work.
« Previous
Next »