Uncategorized
Teamsters on the Trail: Sept. 9-15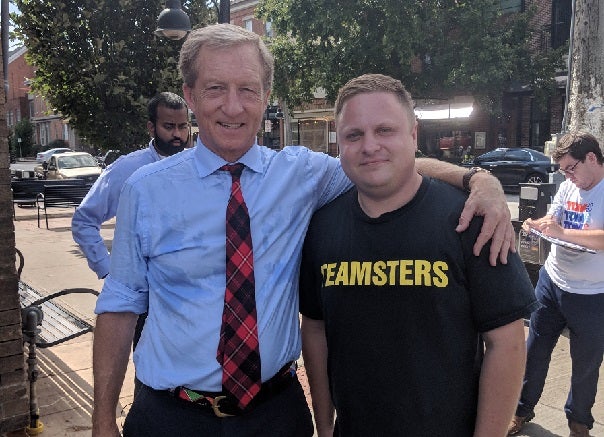 Week five in the Teamster Nation Blog digest of Teamster-attended candidate events found members hearing from presidential contenders in Colorado, Iowa and New Hampshire. A summary of their responses are below.
Monday, Sept. 9
Durham, N.H.: Former Rep. Joe Sestak of Pennsylvania, asked by Teamster staff about trade, said all trade agreements should have quality worker protections and union rights to allow for fair trade. He also spoke about how the outsourcing of not only jobs but of U.S. national security through having many military products produced in China must be stopped. Photo from the event here.
Tuesday, Sept. 10
Denver, Colo.: Sen. Bernie Sanders of Vermont spoke about expanding collective bargaining and health care during a speech in the Mile High City.
Thursday, Sept. 12
Iowa City, Iowa: Former hedge fund manager and activist Tom Steyer told Iowa Teamsters he is a big supporter of unions and works with them. He was unaware of the Central States Pension Fund's dire circumstances, but said he would look into it. He asked, "How does a pension fund fail" before being told about it having more retirees than workers to fund it. Photo from the event here.
« Previous
Next »