Uncategorized
Hoffa: Workers Deserve Protection From Anti-Union Employers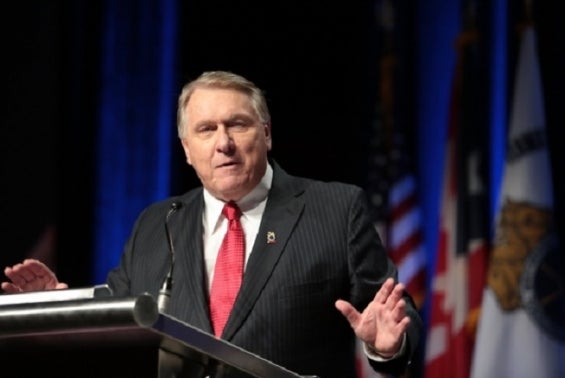 By Teamsters General President James P. Hoffa
Published in the Detroit News, Oct. 2, 2019
A U.S. House committee last week took a much-needed step towards empowering workers by approving legislation that would expand their right to organize on the job while shielding them from employer intimidation if they choose to form a union.
In approving the Protecting the Right to Organize (PRO) Act, the House Education and Labor Committee agreed to restore fairness to the economy at a time when income inequality has stifled the ability of far too many hardworking Americans to earn a decent wage that allows them to support their families. The bill would beef up the National Labor Relations Act (NLRA) so that workers seeking to organize a union and negotiate higher wages and better benefits will be protected.
Two Detroit-area lawmakers issued their strong support for the measure during the Sept. 25 committee markup of the legislation. Reps. Andy Levin and Haley Stevens said hardworking Michiganians as well as workers around the country should not have their rights infringed upon by companies intentionally trying to squeeze their employees. They are two of seven Michigan House members who are co-sponsors of the bill.
For generations, it has been well known that our nation's labor laws are inadequate to protect the rights of millions of workers. Under current law, unscrupulous employers, armed with limitless funds, routinely violate the NLRA and block workers' ability to exercise their right to bargain. The PRO Act would level the playing field and give workers a fair shot when they join together to have a voice in the workplace.
This legislation increases penalties on employers who break the law and gives workers a private right of action if they've been terminated for union activity. It prohibits the use of coercive activities like captive audience meetings and establishes a process for mediation and arbitration to stop stalling tactics at the bargaining table and help parties achieve a first contract.
Importantly, the bill also addresses rampant intentional misclassification and ensures that misclassified workers are not deprived of their right to form a union.
For years, the Teamsters have been fighting rogue employers who have fought unionization efforts tooth-and-nail. But maybe none have gone as far to do so as XPO Logistics, a company that is noteworthy for its obstruction to organize. At every step, XPO has utilized weaknesses in existing law and fought to deny its workers the ability to freely select to have workplace representation.
The PRO Act would halt such actions. It would crack down on bad actors by streamlining procedures to grant swift solutions to workers. It would also update the NLRA to make it to apply to today's 21st century workforce. And it would outlaw forced employee meetings with corporate union busters.
Research shows that workers want unions. There is a huge gap between the share of workers with union representation and the share of workers that would like to have a union and a voice on the job. The PRO Act would take a major step forward in closing that gap.
Workers demand to be treated with respect and dignity in the workplace. This legislation would allow that to happen. Now it's up to the full House to approve it and move this effort forward.
« Previous
Next »