LU 92 Members Win Safety Award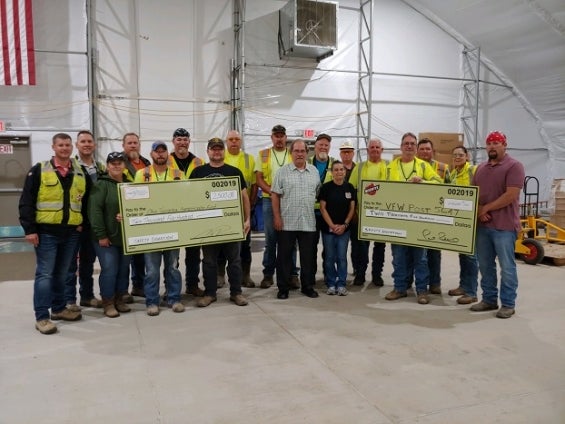 Construction members at Local 92 recently won a safety award for their work at a Wellsville, Ohio, energy project.
The 25 members who run articulated end dump trucks, lowboy tractors, flatbeds and the water truck while also working in the warehouse and material yards at the Southfield energy project were awarded $5,000 from the company for their continued safety on the job. The company gave part of the award to the Teamsters construction apprenticeship program and half of the award to the local Veterans of Foreign Wars (VFW) chapter.
Marion (Bubba) Davis, Director of the Teamsters Building Material and Construction Trade Division said, "Congratulations to our members at Local 92 and to Doyle Baird, principal officer! Safety on the job is very important in all Teamster trades and we pride ourselves on keeping our members safe by providing solid skills training."
« Previous
Next »