Remembering Rep. John Conyers, Jr.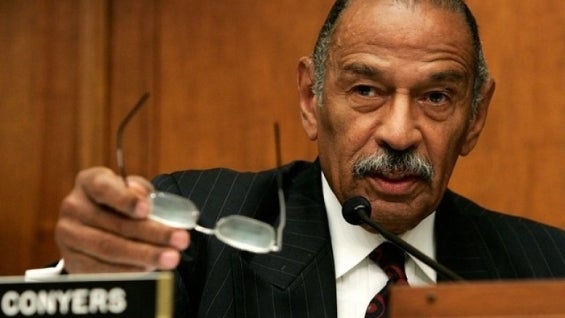 The Teamsters are mourning the death of John Conyers, Jr., a long-time friend of unions who served in Congress for more than five decades representing Detroit.
Conyers, 90, was the son of a United Autoworkers official who became a labor lawyer. Despite opposition from city political leaders who thought he was too young, he ran for the House in 1964 and was endorsed by then-Teamsters General President James R. Hoffa. He won and began a career where he became one of the most influential lawmakers on Capitol Hill.
He was the only congressman to show up at a eulogy service for James R. Hoffa in 1995. Conyers regaled attendees with stories about the Teamster president and how instrumental he was in his career.
Conyers, who served in Congress for 54 years, was a co-founder of the Congressional Black Caucus and the former chairman of the House Judiciary Committee. He is the longest serving African-American congressman in history.
Speaking at the 2011 Teamsters' National Black Caucus Convention in Detroit, he told members that they needed to stand up to the corporate-backed war on workers.
"You must understand that the struggle goes on. It just has taken a different form," Conyers said. "We stand in the shadows of great accomplishments in the civil rights movement, in the labor movement, and in the struggle for justice everywhere."
« Previous
Next »