Send Us Your Video Questions for Presidential Candidates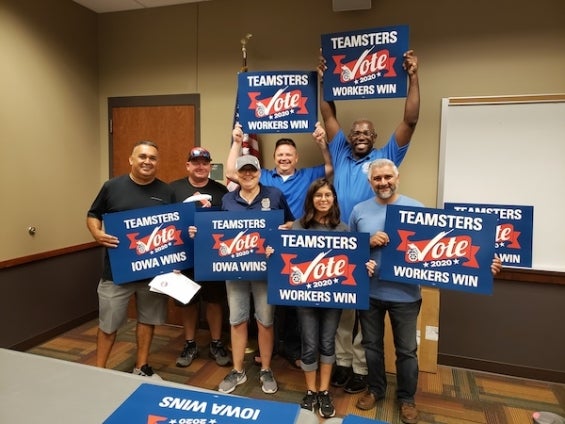 The Teamsters Union is hosting a Presidential Candidate Forum on December 7, 2019 featuring several of the leading Democratic contenders. We want the candidates to hear directly from Teamsters members – that's why we're asking you to submit a video with your question for the candidates.
Just take a selfie video with a question about one of the following issues: pension security; collective bargaining rights; or, fair trade. Then follow the link below to upload the video to our Google Drive.
In the video, include your name, local union, city and state and then ask your question. Videos must be no longer than 30 seconds.
Videos must be uploaded by Friday, November 22, 2019.
Fill out this form and upload your video.
Go to www.teamstersvote.com for more information about where the candidates stand on our key issues.
« Previous
Next »