Teamsters Canada: Tentative Agreement Reached with CN Rail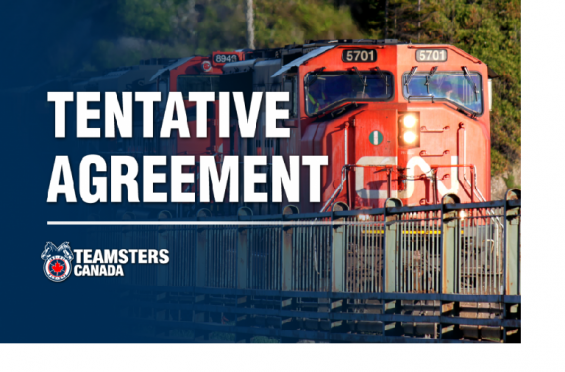 Montreal – After a weeklong strike, the Teamsters and Canadian National (CN) have reached a tentative agreement to renew the collective agreement for over 3,000 conductors, trainpersons and yard workers in Canada.
Normal operations at CN will resume November 27 at 0600 local time across Canada.
"I am pleased to announce that we've reached a tentative agreement with CN. I would like to thank our members for their incredible courage and solidarity," said the president of Teamsters Canada, François Laporte. "I would also like to thank all the Teamster local unions from across different industries, all the labour organizations and members of the public who supported us on the picket line."
The tentative agreement must now be ratified by Teamster members via secret-ballot electronic voting. Before the voting period opens, union meetings will be held across Canada to explain the terms of the agreement to members. The process usually takes several months.
The read the entire article on Teamster Canada's website, click here
« Previous
Next »