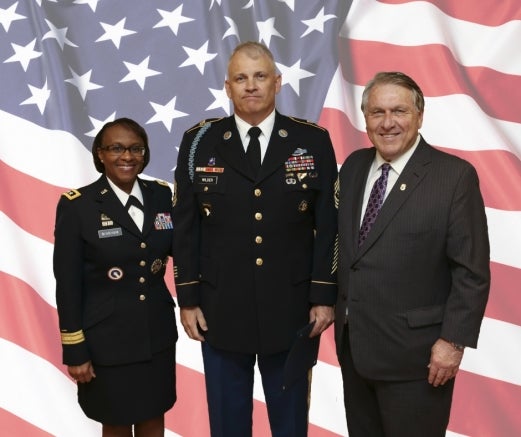 Dear Active-Duty and Veteran Teamsters,
Veterans Day is a time to remember the contributions of all those who are or have served in the nation's armed forces protecting our freedom. The Teamsters recognize the sacrifice those in the military incur and are honored that so many have chosen to become a part of our union family.
Since World War I, Teamster members have been involved in all our nation's wars. The Teamsters have also been active in helping train military members and their families to work as drivers when they leave the armed forces. The Teamsters Military Assistance Program (TMAP) assists active-duty service members that are transitioning, veterans and military spouses with job opportunities with responsible employers.
Currently TMAP is partnering with two employers: ABF Freight in the freight trucking industry and FirstGroup in the passenger transport industry. Complete the registration form to find out more about opportunities that may fit your family's needs. (Click here for TMAP form)
Our union, Local 170 in Worcester, Mass., has a very active retiree, Paul Cardello, who has been instrumental in assisting disabled veterans seeking medical care through the group iPods for Wounded Veterans. Recently they were the co-hosts of a veterans event at the Boston statehouse. (Click Here for the iPods website)
The entire General Executive Board, and myself, take pride in honoring you, our veterans, not only on this special day but throughout the year.
We salute all of our veterans, their families and loved ones.
In Brotherhood,
Jim Hoffa, Teamsters General President
« Previous
Next »