Teamsters Local 769 Nurses Ratify Strong Agreement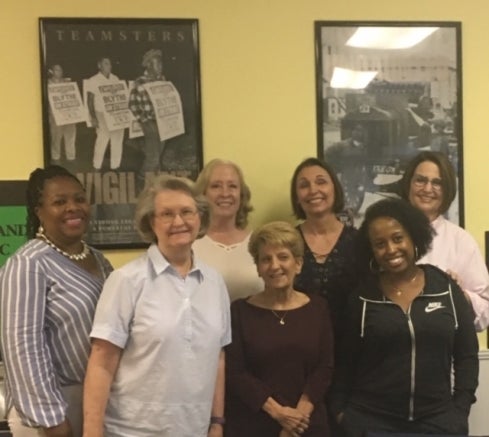 Teamsters at Cleveland Clinic Indian River Hospital in Vero Beach, Fla., recently ratified a two-year agreement by an over 98 percent vote.
The registered nurses, members of Local 769, achieved wage increases and will maintain at the current health care premium contribution rate after beating back a proposal that would have reduced the hospital's contribution to the union health insurance plan by half. An additional union health insurance plan with reduced costs that include dental, vision, short-term disability, life and retiree benefits, is also now available.
Nurses at the hospital will also see improvements to the grievance procedure, job bidding and 'on call' procedures.
This was the first time the group had negotiated with Cleveland Clinic, which acquired Indian River Hospital in January.
"I am proud of the resolve these workers have shown and how they stuck together to achieve a solid contract. They deserve to be rewarded for their hard work and this contract is a step in the right direction," said Steve Myers, Local 769 Recording Secretary and business agent. "We greatly appreciate Teamsters Health Care Division Director Nina Bugbee coming to meet with the stewards to give encouragement and valuable advice as they stayed united to achieve this new agreement."
Pam Bedell is retired from the hospital after 32 years in nursing. She was among the original group of workers that organized at the hospital in 1998, and is now a business agent serving the nurses.
"We have seven very strong and dedicated shop stewards. We never would have gotten this far without them. They've worked tirelessly and the support they give to the nurses is huge," Bedell said.
"When our nurses were asked to show their power and strength, they performed like the heroes they are, and that showed Cleveland Clinic Indian River Hospital what a gold mine of strong and talented registered nurses they had acquired," said Kim Buckland, a registered nurse and shop steward. "At the conclusion of these negotiations, it felt like a win for the Local 769 RN unit and for the hospital. Our nurses were rewarded with much deserved higher compensation and superior benefits."
Thanks go to the members of the negotiating committee for their hard work and dedication—Pam Bedell, Kim Buckland, Sharon Weems, Candice Jipson, Sheila Kramer and Donna Anderson—as well as to all of the nurses for their hard work serving the community.
« Previous
Next »