Bill Would Rein in Wall Street Excess That Hurts Workers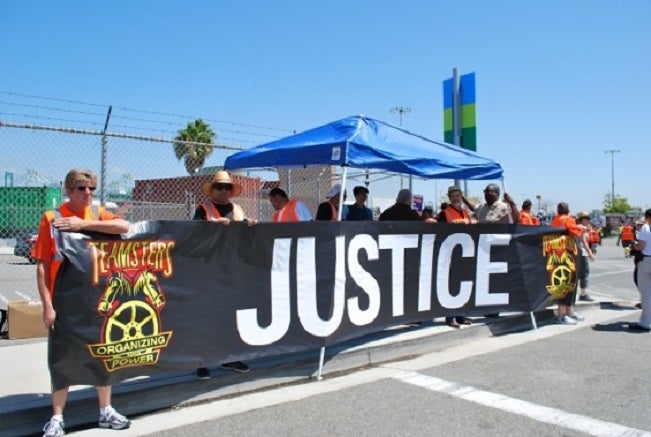 The Teamsters are supporting legislation that would curb private equity and hedge funds' best efforts to crush companies and kill jobs all to enhance their own profits, and found a sympathetic ear from many members of the House Financial Services Committee at a hearing this week.
The bill – H.R. 3848, the Stop Wall Street Looting Act – recognizes that millions of jobs are at stake. As it stands, the investor class frequently acquires businesses, loads them up with debt and then drains their accounts all to further enrich themselves. The measure offered by Rep. Mark Pocan (D-Wisc.) is designed to address the worst features of the private equity business model.
To that end, the legislation would:
Create joint liability among private equity firms for the legal judgments and debts of the companies they take over, including pension obligations.

Prohibit target companies from making dividends for two years after a leveraged buy-out and prevent fraudulent transfers by removing safe harbors for transactions that involve a change in control of the target companies.

Prioritize wages, severance pay and contributions to employee benefit plans under Chapter 11 bankruptcy while limiting executive pay and special compensation packages to the highest management echelons, consultants and insiders of a target company in bankruptcy.

Stop hedge fund managers from paying the lower capital gains tax rate on the profits they earn betting other peoples' money than workers do on their regular wages.

Require the Securities Exchange Commission to collect and publish the fees and returns of private equity funds, as well as the identities and ownership interests of its investors, plus the debts and performance of its portfolio companies.

Amend federal law to require equity fund managers to have a fiduciary duty to pensions plans whose assets they manage, which is a big issue facing Teamsters and others unions.
Wall Street elites shouldn't be let off the hook just because they are rich. Hardworking Americans who toil each day to support their families can't just be allowed to be causalities of this war by the wealthy. It's time to rein in such morally bankrupt behavior by hold financiers accountable.
« Previous
Next »