BLET-backed Two-Person Crew Bill Advances In Washington State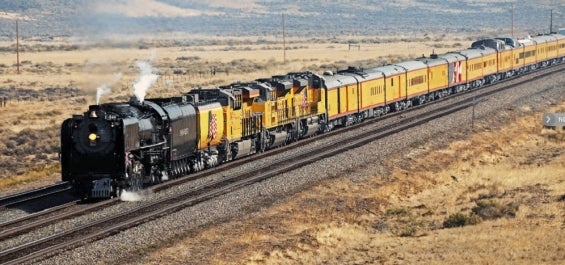 The Brotherhood of Locomotive Engineers and Trainmen (BLET) Washington State Legislative Board, in conjunction with the SMART-TD Washington Legislative Board, has been lobbying the Washington State Legislature in support of H.B. 1841, a bill that would establish a minimum crew size on certain types of trains. The measure has already passed the House, and members who live in the state of Washington are being urged to call their State Senators and ask them to support the bill.
Also known as the Safe Train Crew Size Bill, H.B. 1841 would require two qualified crew members on trains operating in the state of Washington. The bill passed the House by a vote of 65-30 on January 30. The State Senate's Labor and Commerce Committee held a Public Hearing, where it received a favorable vote of 6 yeas and 3 nays. Brother Shahraim C. Allen, BLET Washington State Legislative Board Chairman, said State Senator Steve Conway will champion this bill, and will introduce an amendment that will further strengthen the language of the legislation.
To read the entire article on the BLET website, click here.
« Previous
Next »