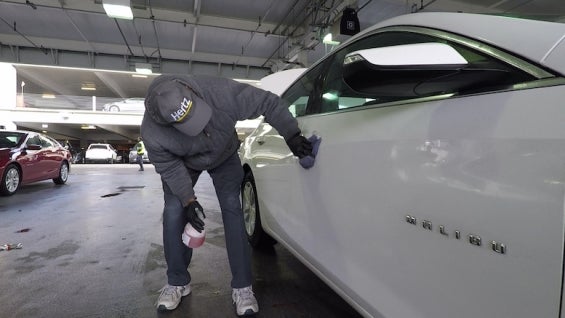 Hertz, the rental-car company employing Teamsters nationwide, increased layoffs today from 80 to 90 percent of staff, with half of management being laid off.
"The Teamsters Union is working with Hertz to make sure furloughed Teamsters are taken care of and those still working are doing so in safe conditions," said Bob Lennox, Western Region Industrial Trades Director. Lennox, who is also Secretary-Treasurer of Local 495 in West Covina, Calif., represents Hertz workers at his local.
Hertz Global Holdings Inc. is discussing options with banks to raise cash as the company deals with a worldwide slowdown in travel due to the COVID-19 pandemic, according to Bloomberg News. Hertz has also asked the U.S. Treasury Department for a loan.
« Previous
Next »