Message From Teamsters Health Care Division Director Nina Bugbee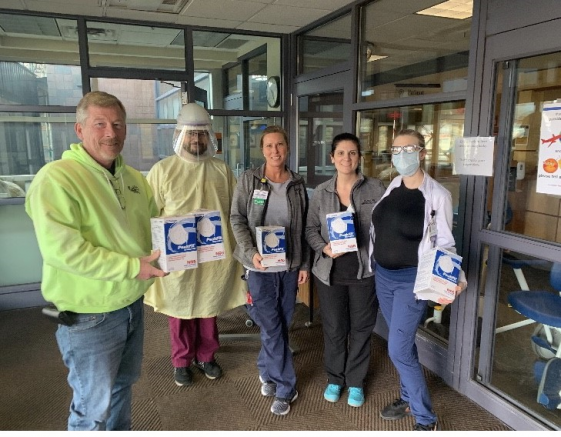 The Teamsters Health Care Division represent more than 50,000 Teamster members who are critical to our health care system, working in hospitals, nursing homes, wellness centers, the American Red Cross and more.
Teamsters are everyone in the health care setting from doctors and nurses to respiratory technicians and phlebotomists to emergency medical technicians and health aides. Teamster health care workers take care of all of us. The Teamsters Union represented nurses during World War II, and we represent health care workers during this trying time for our world, the COVID-19 crisis.
The Teamsters Health Care Division is in constant communication with local unions and members to ensure Teamster health care workers are represented in the workplace.
The Division is committed to ensuring that health care workers are protected, their contracts are honored, and their working conditions are safe. We are diligently listening to and addressing any issues that arise in the workplace on the local level, including bargaining over the effects of COVID-19 to protect wages, benefits and working conditions.
We will soon be reaching out to all of the 50,000-plus Teamster health care members with a survey to get a macro view of any national trends and concerns.
The Teamsters Safety and Health Department has put together a COVID-19 fact sheet, including CDC and OSHA guidance. You can view the fact sheet here.
View also the fact sheet for EMS workers here.
Please continue to visit www.teamster.org, www.facebook.com/teamsters, @Teamsters on Twitter, and continue to monitor the Teamsters Health Care Division page for updates.
Teamster health care members are essential front line workers in our fight against this global pandemic. These are trying times, but we have the best of the best, united to get us through this – Teamsters!
« Previous
Next »