Message from Teamsters National Freight Division Director Ernie Soehl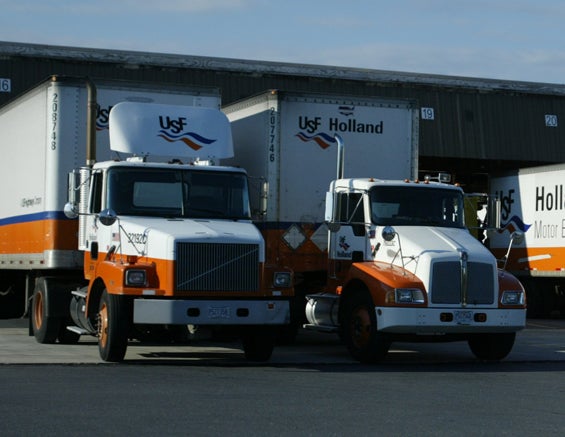 As we all know, we find ourselves in strange and unprecedented times. We don't have a manual or training guide to take us through every situation that is going to come up. The situation is changing by the hour AND the plan we might come up with one minute is outdated the next. We just have to use good judgment and common sense. Each industry, and each workplace within each industry is different. BUT… the top priority through it all is keeping our members and the public as safe as possible.
As for the Freight Division, I am in constant contact with our two main freight carriers, YRCW which includes YRC Freight, New Penn, Holland, and Reddaway; and ABF Freight. I have been pushing those companies to work with the Local Unions to mutually arrive at some practices for addressing the COVID-19 pandemic. The bulk of the issues are being worked out at the local level.
For example, the companies are enhancing the cleaning and disinfecting of their facilities, equipment and truck cabs. Likewise, the companies will need to be flexible with attendance and vacation use. I have urged the companies to relax any "no-fault" attendance type policies during this crisis. The companies understand and do not want people coming to work who have cold or flu symptoms. I have also advised the companies to relax vacation-use rules so that people can use vacation days if they are absent to protect against the spread of the virus. There may also need to be some temporary scheduling adjustments depending upon government-ordered closures. We will address these on a case-by-case basis.
Again, I am urging the companies to be reasonable and use common sense–not a rigid approach to anything. Likewise, I am encouraging our members to be smart and reasonable. If you encounter a situation that presents a hazard, avoid it to the extent possible and contact your supervisor and Local Union official immediately. If you have suggestions for better operations, share them. COVID-19 does not discriminate between union and management. We are, for the present time, all in this together.
Finally, I am truly proud of our Freight Division members. You have stepped up and are performing essential functions by delivering the medical and cleaning supplies and other goods and materials that are necessary to keep this country safe. You are absolutely critical to getting the country through this crisis.
Thank you and stay safe.
« Previous
Next »