Carhaul Division Update for April 1, 2020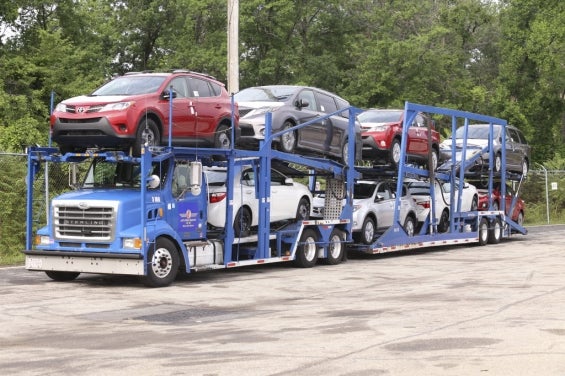 Carhaul Division Update From Director Kevin Moore for April 1, 2020:
The Carhaul Division was one of the first divisions impacted by the COVID-19 pandemic with the announcement by the Big Three OEM's & Honda (General Motors, Ford and Fiat/Chrysler). On Wednesday, March 18, 2020 an announcement was made that they would idle production until at least March 30, 2020. The remaining automotive manufacturers, Nissan, Subaru, Volvo, Toyota, Mercedes and BMW have also idled North American plants and European production. On March 31, Ford and General Motors extended the shutdown indefinitely and Fiat/Chrysler extended their shutdown until April 14, 2020. The future production plans from all OEM's is uncertain as the COVID-19 pandemic moves across North America.
Immediately following the announced plant shutdowns, the Carhaul Division led by Director Kevin Moore, contacted the National Master Automobile Transporters Agreement (MMATA) carriers to formulate a plan that protects the members and the industry. Jack Cooper was the first to agree to offer Voluntary Layoffs and provide for two weeks of health care for employees voluntarily or mandatorily laid-off. Please see the attached Memorandum of Understanding and two-week health care agreement here.
Cassens decided to temporarily idle their Truckaway operations and offered to extend the employees' health care for a maximum of two weeks. Cassens has since attempted to restart their Truckaway operations at certain locations through a voluntary recall, protecting those employees who choose to shelter at home.
I want to thank my entire National Carhaul Committee, which has worked tirelessly throughout this pandemic to help our members. Their support has been critical as we all figure out the best and most effective ways to help our members during this unprecedented time.
Currently the COVID-19 pandemic has caused the loss of approximately 3,700 jobs or about 60 percent of the Teamster-represented industry and that number will dramatically increase as the distribution system empties out next week.
The health and safety of our members is our priority as we are monitoring changes and recommendations the employers are putting in place to reduce our members' risk of contracting the virus while at the same time preserving our industry.
« Previous
Next »